The bottom of the range is never a good place to be. Not if we're honest. If your budget will "only go" as far as the One V then you might think that you're losing out. Sure, when it comes to specs this isn't as F1-fast as the One S or the One X, but is it a substitute for the phone you really want?
I'll be honest here. When I review phones I'll either use them as my daily phone for a few days or I'll carry them round as my work phone. In this instance, I had an issue with my Samsung Galaxy SII. The SII, if you missed it, is one of the best phones we've ever seen here at Coolsmartphone. It's a phone I'm recommending daily but, for the past week, it's had a busted battery. I've ordered another one, but it's taking ages to arrive so my SIM went into the One V. It's been my daily handset for a little over a week now, but am I taking a "step down" from the Galaxy SII?
Let's see…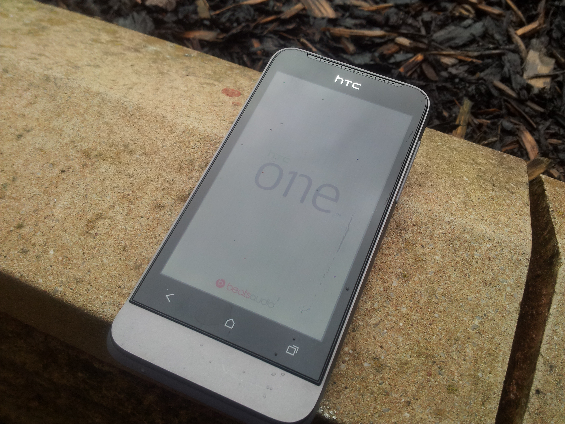 This is a solid, cool device. It's cold to the touch and single piece of metal gives an air of quality and solidity. It's that same feel and design flare we saw in the HTC Legend, and that was a phone I loved. The Legend, if you recall, was launched at the same time as the original HTC Desire. It turns out that everyone wanted the faster HTC Desire, so it's great to see that Legend-esque design returning here.

Specs? It's got a 3.7″ screen which has 480×800 resolution. The screen is bright and the actual glass protrudes slightly from the front. It kinda feels like an iPhone that way and, to be honest, I liked it. Powering the phone is a single 1GHz CPU and, even with HTC Sense 4 and Android 4.0, it performed well.
The One V has a few things that the One S and One X doesn't have though. The microSD slot for starters, and the "normal" SIM card slot too. The other One Series devices have no microSD storage and a Micro SIM slot instead.
The usual sensors – proximity, G-sensor, ambient light sensors, GPS, WiFi and Bluetooth 4.0. There's 4GB of ROM and 512MB RAM.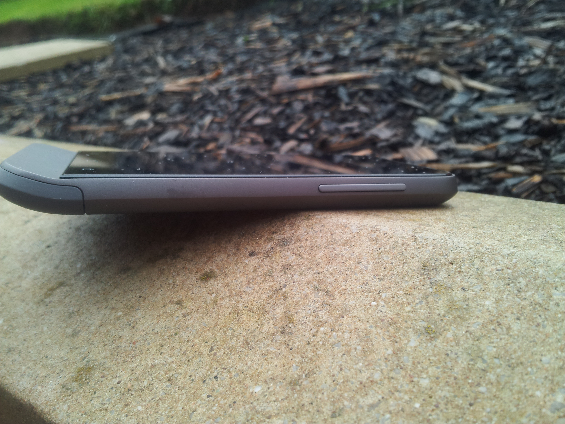 To the right, the volume up and down keys, on the top, the power and 3.5mm audio port. Between these there's an indicator light which flashes green for network activity and red / yellow depending on charging activity. I kinda liked this thin LED – very understated, but useful. The metal chassis works well here and this little inlet is precise and flush with the very edge of the phone.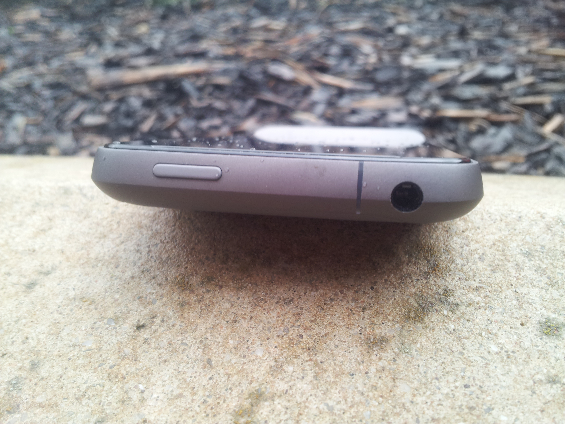 To the left there's the microUSB port for charging or moving files around.
On the back, that 5 megapixel camera which – yes, isn't as many megapixels as the other handsets in the range – but still has the HTC ImageSense technology and all the geeky bits to make it work very well in low light. A "smart" flash will also reduce the amount of light depending on how far away your subject is. It worked well.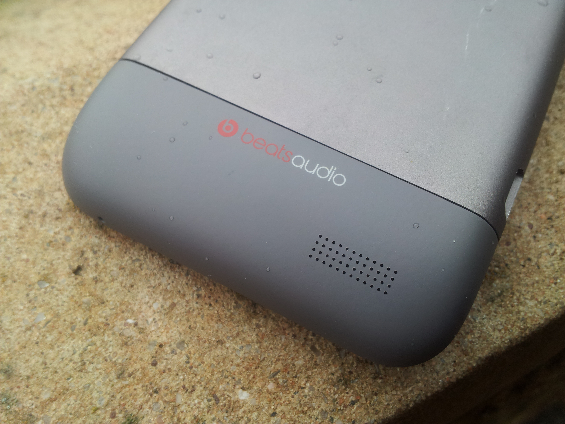 The bottom section – the "back" of the chin – has a slightly rubberised feel and features precisely drilled holes for the external speaker. Beneath this you'll find the SIM and microSD card slot and the cover itself acts as your antenna.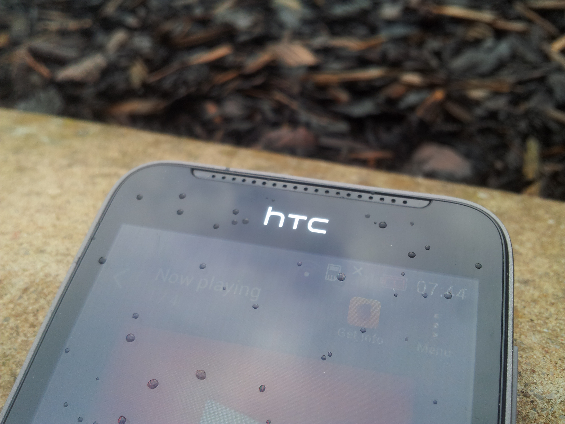 The chin, it's a love-it-or-hate-it thing, so decide from this shot whether it's "liveable" .. I like it anyhow.. 🙂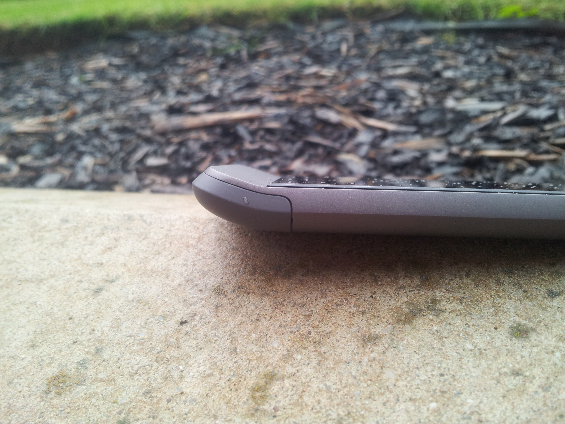 At the bottom there's those three touch-sensitive buttons .. back, home and a button to switch apps. See on this shot how the screen is a bit higher than the rest of the phone..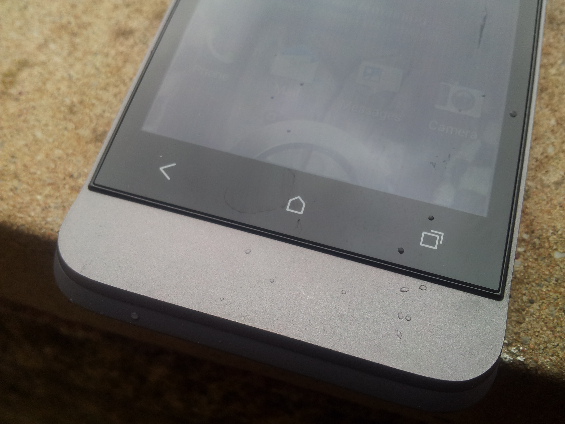 Overview video
If you're eager to see the phone in use, here's our quick overview video…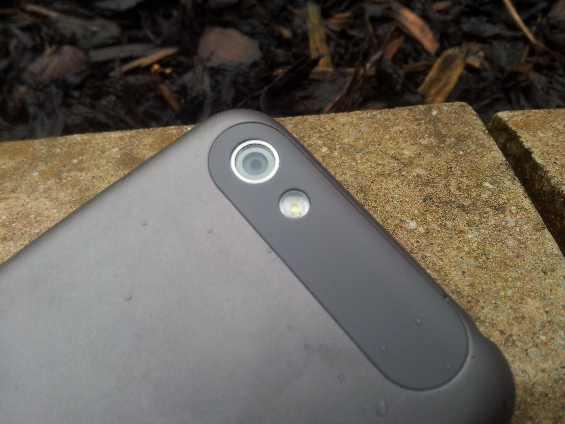 Camera
The camera, like the other HTC One handsets, has the new ImageSense technology and a BSI sensor / F2.0 aperture lens for better low-light shots. We showed off the camera technology in the HTC One S review, so I've included the video of that below so that you can see the camera in action..
The different "Instagram-style" camera filters were a great addition and are activated using the blue on-screen button. We switched to black and white and held the on-screen trigger down to get some excellent shots of our son. As many parents may know, it's usually impossible to get a shot of your kids standing still, so the fact that you can fire off dozens of shots in quick succession was really beneficial.
Now sure, there's a 5 megapixel camera on here so you will get slightly clearer shots on other handsets in the range, but it performed very well indeed and we were impressed with the fact that you can snap photos whilst recording video too. Oh, and the camera will reduce "shakiness" on your videos too. You can even go back over footage you've filmed and grab shots from that too, and the smart flash made sure that people didn't turn into "ghosts" when you took a picture of them. There's some clever technology inside which reduces the brightness depending on how far away the person is.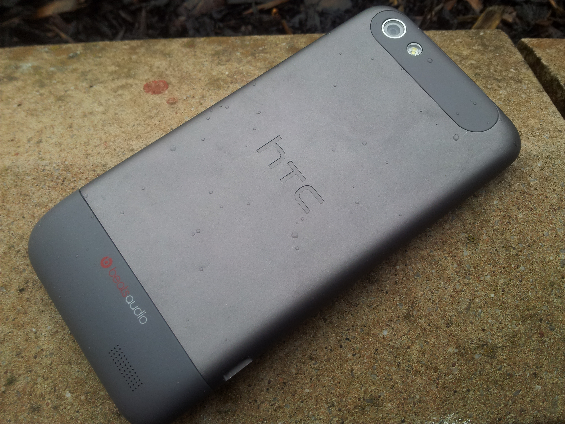 Here's an example shots…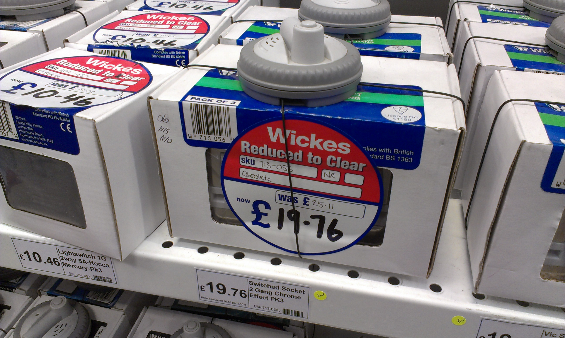 The HTC Sense 4.0 interface is included on the HTC One V and isn't as "in your face" as the earlier versions of Sense. In my opinion they've got the balance between the HTC gloss and the base OS just right. The music apps, including SoundHound and TuneIn radio are grouped together to help you find them and the new tweaks include touches like seperating out Downloaded apps with pre-installed ones so that you're not flicking through screens constantly.
New owners will get the Dropbox – a full 25GB of cloud storage to upload to and use. Great for sharing files and keeping data secure. Facebook and Twitter is integrated and there's a huge range of widgets to choose from – all of which can be dragged onto your home screen along with apps and shortcuts. That homescreen, of course, can be fully customized along with your ringtone, text and email sounds.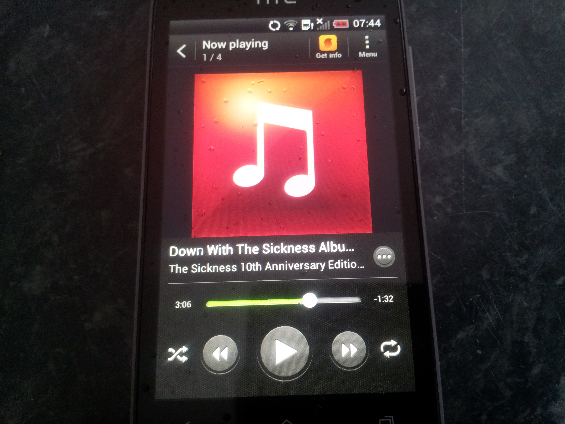 The UI is smooth and quick, despite "just" that 1GHz of power, although we did find that "heavy" websites containing lots of Flash and pictures could slow the browser a little. We found a slight delay when trying to copy text from the browser too, which seemed to be due to the hefty website and CPU sweating a little
The on-screen keyboard performed very well and the auto-complete system did a good job of guessing what words we were trying to type. You can rotate the screen around into "landscape" mode if you need a little more space.
3G, WiFi and FM radio with RDS is included and GPS lock was very brisk. I also found that USB mass storage is still supported and, to be honest, I hope it'll continue to be this way despite these new over-the-air and "Media Transfer Modes" that are appearing. Being able to use your microSD card and phone as a USB stick is fantastic.
The Beats Audio system worked well and boosted sound up a notch, although you no longer get a set of Beats headphones. With some beefy headphones it really sounds fantastic, and it's not just one music app that benefits
Overall
I'm used to smartphones lasting around a day on battery life now. The One V did a little better and still had charge at midnight even after I'd powered it up at 6AM. There was a whiff of industrial design about this and it felt really good in the hand. I loved little things like the slimline notification light on top, which glows orange or greeen depending on the charge status.
Inside, the browser did seem to struggle somewhat. Only four tabs can be opened at once in what seems to be an effort to cope with this, but you can try other browsers to see if this helps.
The screen was bright and vivid enough and performed well in daylight. The little things made it for me on this, and it wasn't a "step down" from the Galaxy SII…. at least not much of a step down. Sure, it was a little slower at times, but there was a great style and design about this handset and a great feel too. It was sturdy, cool and looked good. Hardware-wise, this is not budget and doesn't feel cheap in any sense of the word.