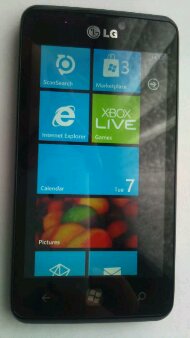 I've been banging on about this for a while now. Nokia have stolen a lot of limelight on the Windows Phone stage recently and it's no big surprise to see LG now putting the brakes on.
In an interview for the Korea Herald an unnamed LG Exec stated that..
The total unit(s) of Windows Phone(s) sold in the global market is not a meaningful figure.
The company is said to have no plans to launch another Windows Phone and will instead concentrate on Android as a main OS. Microsoft CEO, Steve Ballmer, is heading to Seoul for "talks" later this month.
The LG Windows Phones haven't been massively popular and we have watched the Jil Sander phone fall into the bargain bin too. Will Microsoft reignite the LG passion for Windows Phone?
Link – Korea Herald