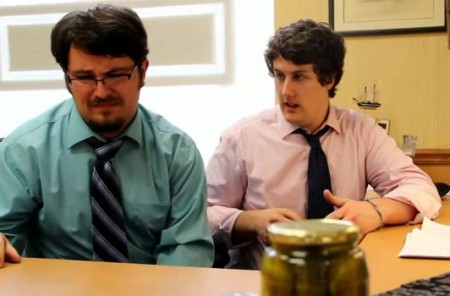 Can you remember the other week?  I posted a new web video series based at a software developers workplace. It's a comedy and I've been on holiday since then and missed the opportunity to remind you that episode two and three are now available to watch.
It's shaping up to be a quite funny little series to watch. I've certainly added it to weekly must watch list.
Here is episode two. Where the guys decide to have an app off to develop the best app.
Head over to their YouTube channel to check out episode 3.