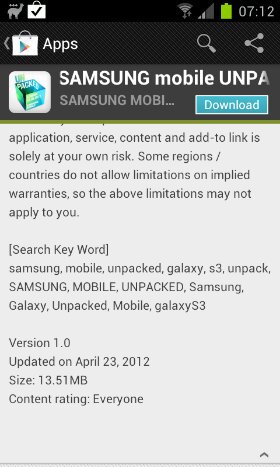 The big Samsung Unpacked event is now only days away in London but, until now, Samsung have only said that it'll be launching the "Next Galaxy".
Whilat we've all assumed this to mean the Galaxy S3 there's been no confirmation from Samsung themselves. However, a companion app for the launch, available here, clearly has "S3" in the description.
Whatever happens now, it's clear just how many people are waiting for this hot new device.
Link – Google Play
Credit – Android Police