Skype has been available in Beta form on Windows Phone since the announcement at Mobile World Congress this year back in February. However it now looks like the full version is now available to download from the Marketplace right now.
There is a video and an announcement over on the official Skype blog but for all the details check below.
Having tried Skype on a Nokia Lumia 710 recently it is certainly one of the better looking versions of the app across the different platforms and works really well, however Microsoft are now stating that it will not support low-end "Tango" phones. Hmmm, what's that I smell? Fragmentation anyone? Although this issue "will be addressed" there's currently no Skype love for those 256MB devices (ZTE Tania / Lumia 610).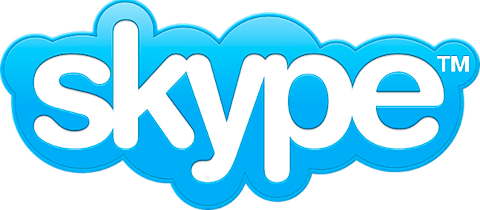 Following the recent availability of the Skype for Windows Phone Beta app announced at Mobile World Congress, today we are releasing an official version of the app to the Windows Phone Marketplace. You can also get the app directly from your Windows Phone.*

With Skype on your Windows Phone, you can join the thriving community of 200 million people using Skype every month across almost any screen: smartphones & tablets (running Android, iOS, Symbian), computers & laptops (Mac, Windows) and connected TVs.

Check out this video to see how the app works:

Available for use on 4G, 3G and WiFi** networks, Skype for Windows Phone helps you connect with friends and family instantly with free voice and video calls*** everywhere you go. Make affordable calls to landlines and mobiles using Skype Credit, create and hold one-to-one and group chats (even while in the middle of a call), and update your profile and account information, among others features.

Since releasing the initial beta app in February, we have received very positive and helpful feedback that has allowed us to improve the app. Additionally, we have added some new features including video calling in portrait mode and friend management capabilities including invite, accept invitations, block, and unblock contacts.

Skype for Windows Phone is also now available in 18 languages: English, Danish, Dutch, Finnish, French, German, Italian, Japanese, Korean, Norwegian, Polish, European Portuguese, Brazilian Portuguese, Russian, Simplified Chinese, Spanish, Swedish, and Traditional Chinese. You can download Skype for Windows Phone free of charge**** by clicking here directly from your Windows Phone, or simply scanning the QR code the Microsoft Tag below. You will need to have a smartphone running Windows Phone 7.5 ("Mango") or above. You can check what version of Windows Phone your phone is running from Settings > About.

We have also tested and certified the following Windows Phone to help ensure the best performance:

• Nokia Lumia 710
• Nokia Lumia 800
• Nokia Lumia 900
• HTC Titan
• HTC Radar
• Samsung Focus S
• Samsung Focus Flash

This is the first of many releases to come for Windows Phone, so stay tuned for even more capabilities in the future. We believe in the great potential of the Windows Phone platform and will continue to invest over time to enable experiences unmatched by any other app in the market.

Please continue to share your thoughts and questions via our Skype Support Network or tweet to us at @Skype. And as always, thanks for using Skype.
Link: Skype Blog