Football or for our stateside visitors Soccer is once again about to explode to the fore with the advent of Euro 2012 in Poland and Ukraine.
To accompany this extravagaza Orange in conjunction with UEFA have released the official Euro 2012 app across 8 (yes, eight) mobile platforms according to the Orange Events Blog.
The app allows fans to share reactions through social media and uses Geolocation and Augmented reality to find the best places to watch games or meet up with friends.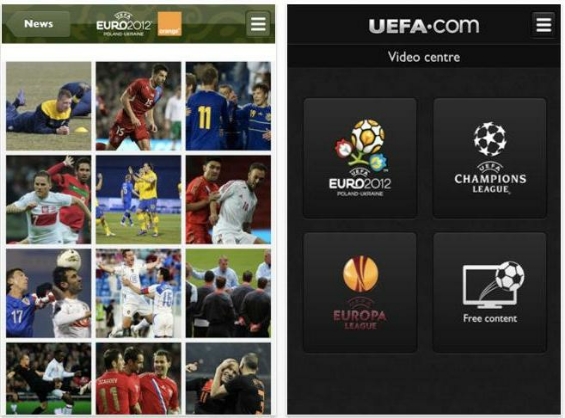 The app will also enable users to contact and have fun with friends more easily, particularly in terms of sharing through Facebook and Twitter. 'Photo Fun' lets users digitally apply face paint in a national team's colors to a photo and then share it with friends
Available free, Orange claim it "will be the definitive source of information regarding Europe's top soccer tournament. It will provide match highlights as well as SMS updates, pictures, interviews with players and live commentaries."
Available here for iOS and here for Android , let the games commence.