The Targus Click-In is a case which, from the front, resembles Apples leather smart cover but where it differs is that it also offers protection for the back of the device for the same price. I've been using it for over a month, here are my thoughts.

The front flap on the case is divided into 4 segments, much like Apple's smart cover which allows the case to cover the screen and also be folded back into either a stand or a typing prop. The Targus is a little thicker and doesn't bend as easily as the official one. The interior is lined with microfibre which keeps the iPad scratch and dust free and also removes light fingerprints from the screen.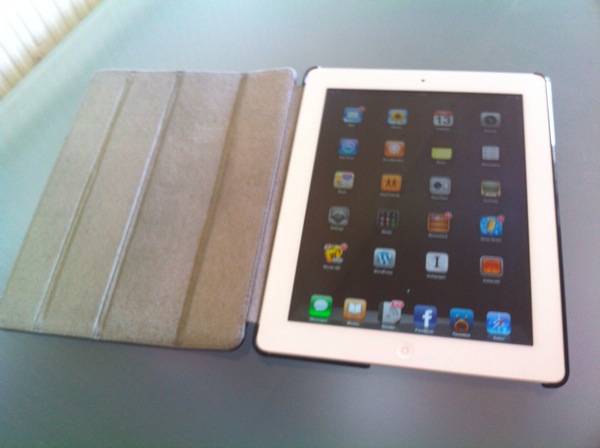 The back portion of the case is made from plastic and has a very thin leatherette lining on the back to continue the look. There is a cut out for the camera too. Around the edge of the case are various cutouts for the headphone jack, microphone, dock connector etc. The result is that you have direct access to everything without needing to move flaps or press faux buttons onto the hardware ones.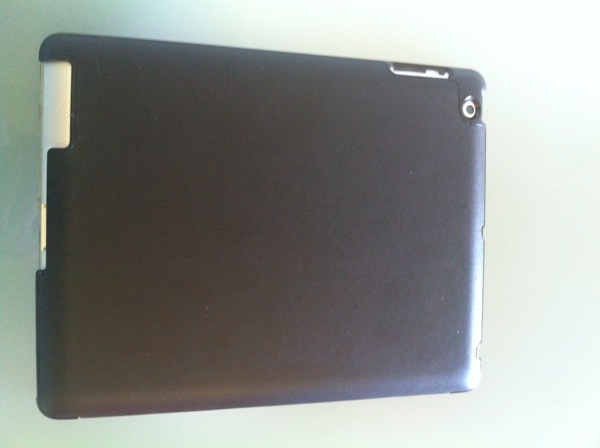 The flap folds into a triangle to give added functionality and is held in that shape by magnets. When used as a stand is fairly sturdy if slightly top-heavy. Tapping the screen isn't enough force to knock it over though. The typing position when tucked underneath is a good height and this review was typed in this position without any trouble.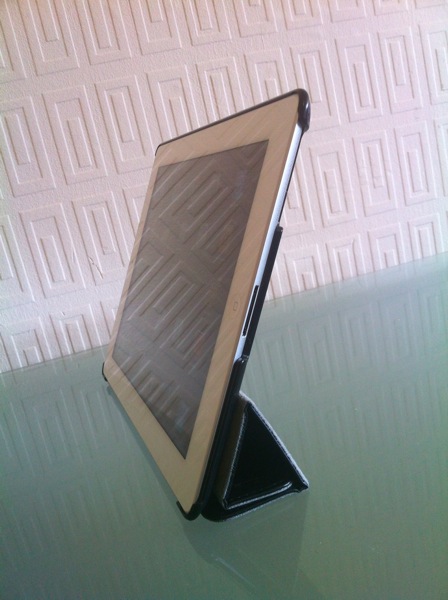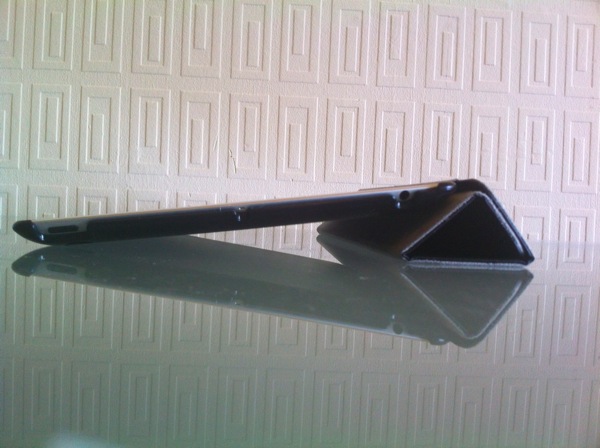 I do have one issue with the case however. The packaging states "iPad 3 Compatible" and whilst the slightly thicker 3rd gen iPad still fits in the case fine, the smart cover functionality doesnt work. This is due to Apple changing the polarity of the magnets. The magnet does trigger the functionality when you pass the magnet over the edge of the iPad but not when you close the case unfortunately.
In conclusion, I like this case, its on my iPad for most of the day and despite the problem with the sleep/wake function I'm still using it. Its perfect for putting in a bag knowing that both sides of the device will be protected without adding too much bulk or weight.
Different colours vary in price, for example the pink version is £23 where as the blue version is £38, both on Amazon.
If you have any questions about the product or my review then feel free to ask in the comments below or on Twitter @chunkygeek.