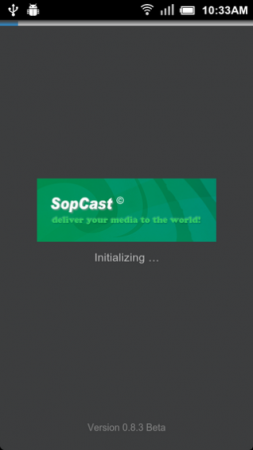 Sopcast, the popular streaming application is now available on the Android platform.
Currently in beta, the app runs on any Android device currently using version 2.2 or above.
Sopcast say that as well as supporting P2P live channels it can play most types of local audio and video files as well as URL based streaming media.
Available to download from here, Sopcast is currently at version 0.8.3.
At time of writing, despite several attempts I can only get the audio working with video stubbornly refusing to show on my Nexus S on both local and streamed files.
Please let us know if you have downloaded Sopcast and how it works for you.