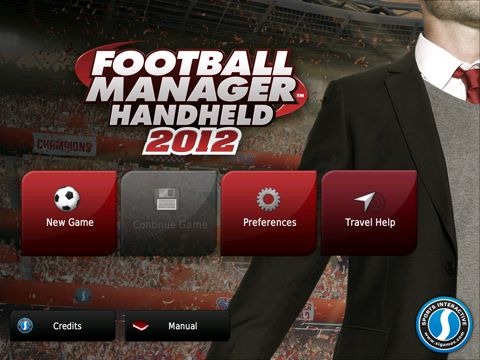 One of the most used phrases in my house is"You are always on that bl**** phone, can't you put it down for two minutes?"
Well, I think that the answer is about to be a resounding NO!
One of the best selling PC games of all time, known as the widow maker and cited as a cause in many a divorce case, Football Manager Handheld is finally coming to Android on Wednesday 11th April Sports Interactive have announced.
The game features 12 leagues, full control over transfers, training and tactics. The team can also be managed live during matchdays, and played in either short commute-sized sessions or mammoth sittings on the sofa.
The user also has the option of a full career or the handheld exclusive "Challenge mode" which offers a particular scenario with a set goal to be achieved.
"Since the first release of Football Manager Handheld for mobiles a couple of years ago, the most asked question on social networks has been 'When is it coming to Android?'," says Miles Jacobson, Studio Director at Sports Interactive. "Now, we can reveal the answer."
Football Manager Handheld is compatible with devices running Android 2.2 or above and will be available on Google Play priced at £6.99 with other android app stores to follow in the coming weeks.
screenshots: