An image of a supposed Samsung press invite has been leaked online this morning and as you can see by the image below. This is for the highly anticipated Galaxy S3 with an announcement date of 22nd May in London
Notice the picture of the phone. From what you can see there are no buttons, not even a single home screen button..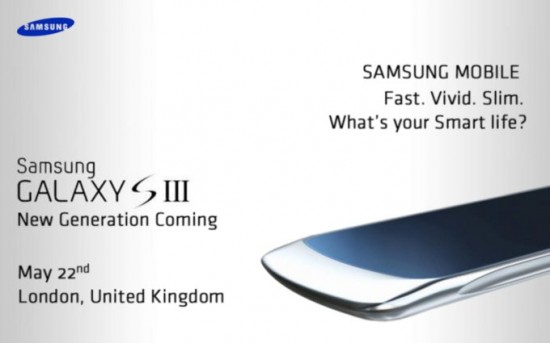 Of course, specs are still up in the air with everyone having a guess from a 1080p screen to a 12 megapixel camera which none of these can be confirmed at this time.
May 22nd is looking like a very interesting time for the mobile industry. If you're reading this Samsung, please hook us up with an invite 😉
Link: GSMArena