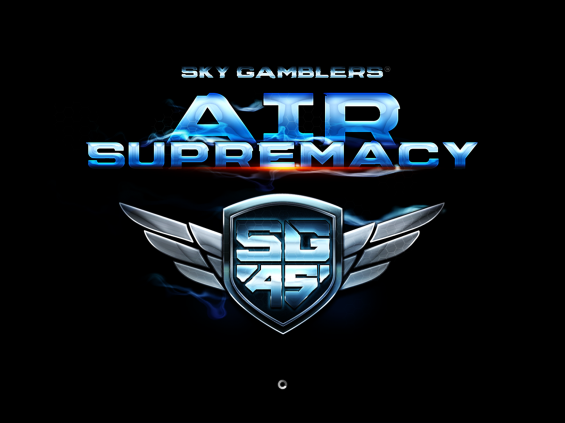 I was always excited by the idea of the iPad as a gaming device; it's that thought alone that prompted me to get the original iPad, and after seeing the delights of Apple's App Store had to offer, I quickly upgraded to iPad 2.  I did the same with (The New) iPad 3; after seeing a few of the tech demos being shown around the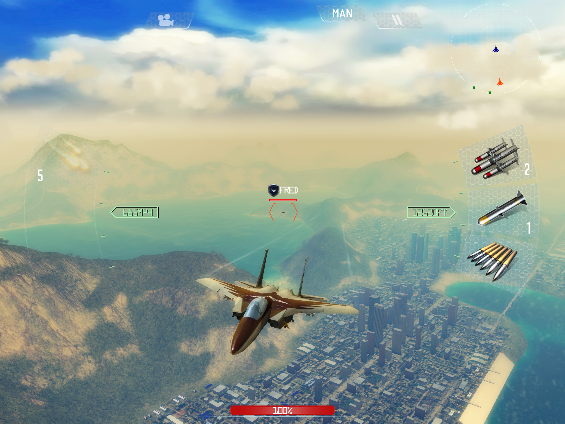 iPad 3's launch, I wanted to see this retina goodness for myself.  I've been pleasantly surprised – not only by fact that Apple had several games/apps available at launch, to showcase the iPad 3's graphics power, but also a raft of apps were upgraded to reflect the higher resolution the iPad 3 can offer.  (Not forgetting that A5X/quad-core GPU)  Air Supremacy is one – I hope to  review more over the proceeding weeks.
Now I don't really knows taking what the whole 'Sky Gamblers' thing is all about, but that's what comes before 'Air Supremacy' so we'll refer to it as SG:SA, 'kay?  (EDIT: Aha, so it turns out that the 'Sky Gamblers' are…in the campaign!  No spoilers here!) What we've got here is a 'Air Combat Game' (that was taken from Namco's own iTunes descriptions, but it seem apt) and does exactly what it says on the tin.  One of the things that keep you coming back to SG:SA is the number of ways you can play the game; to begin with, the game offers several tuitions, then there's the single player campaign on it's own won't take long to finish.  Then there's more single player modes – dogfight missions, survival, free for all, team deathmatch, capture the flag, defend the base and apparently more to come in the future.  That before you go multiplayer, where you can put the skills you've honed, (in the same modes against other people.  Using either local WiFi or online, all stats, medals and scores are tracked by using Apple's GameCenter.   Not bad for £2.99 worth of entertainment.
Looking to justify your new iPad purchase?  Let's talk about the graphics then.  SG:SA can boast every rendering trick in the book – bump mapping, atmospheric scattering, volumetric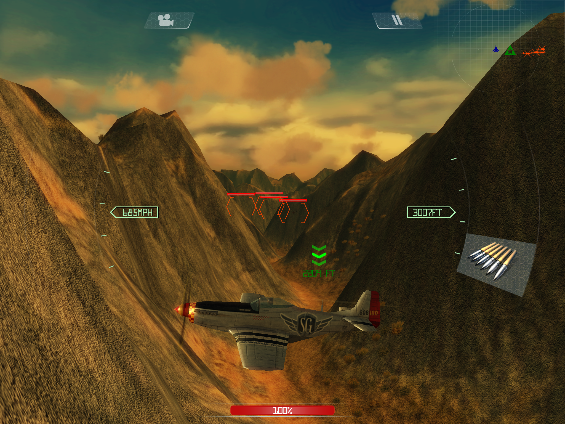 clouds with realistic lighting, sun glare, day & night transitions, god rays (eh?  God rays?  Light filtered down through divine retribution?)  But wait, geek lovers!  On the iPad 3 (or iPhone 4GS – yes, it works on the iPhone too!)  you can expect high definition textures, 4x anisotropic filtering, High Dynamic Range (HDR) rendering, radial blur, jet engine heat haze, refractive raindrops and more!  This a game that looks like no other; flying over a  city and dogfighting round the skyscrapers is an experience not to be missed.
So it looks good, but how does it play?  Well…I think I need some practise!  The tutorial missions do well to lull you into a false sense of security; to begin with your given a 'casual' flight model, but then  the next tutorial gets you to play with the 'full' model, where you control yaw and thrust with the floating onscreen pad, and turning and tipping the device give you rolling and increasing/decreasing your height.   I tell you what; it's hard to combine all of them!   Trying to land on a single runway is blimmin' tough – just trying to shoot some plans from the sky can have you twisting and turning like an ambushed cat.  Make sure you play around with the camera/controls – I had the controls on 'simulator' to begin with, which left me feeling sick!
As I said above, I bought this to see what my new toy (;)) could do, and for that reason .alone, all iPad 3 owners should get this.  But then there's  a very fun game, with loads of content in it (and Namco have promised more!).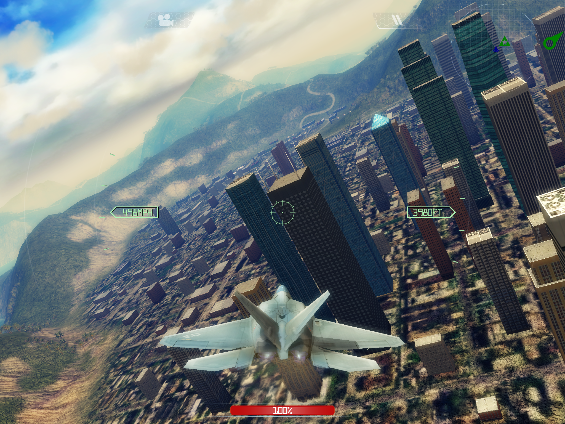 Link – iTunes