I have arrived in London for the first day of O2 LTE 4G testing using a LTE modem kindly supplied by the network.  If you did not know, O2 have a test 4G network covering 40km distance in London and selected websites have been given a dongle to use to test out the network.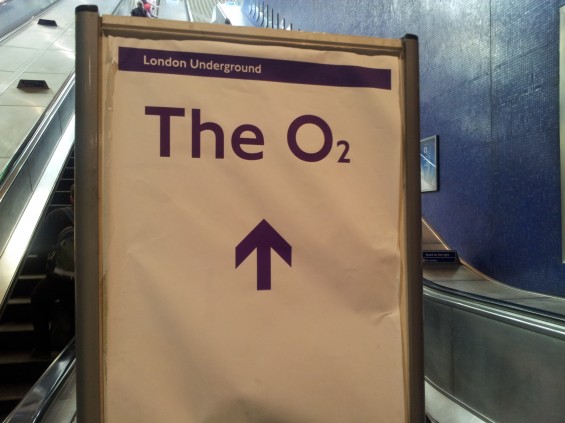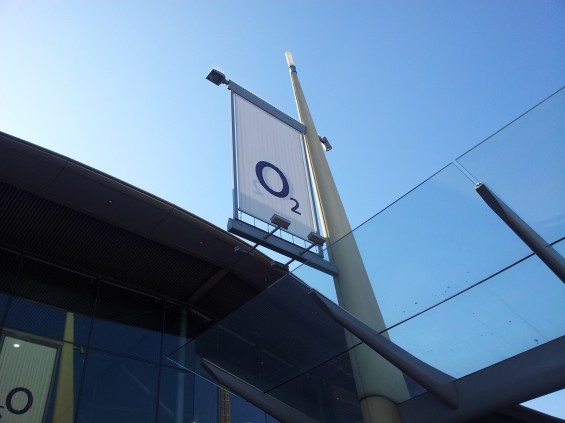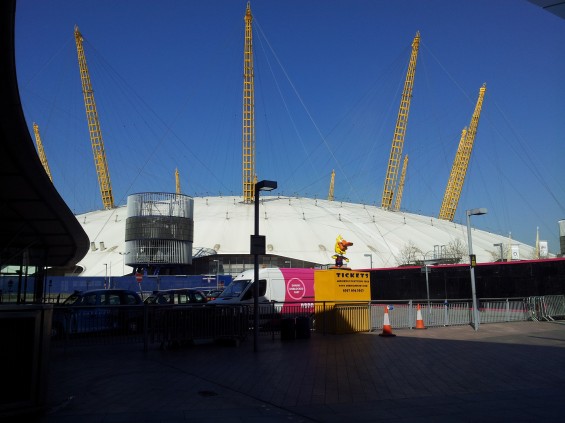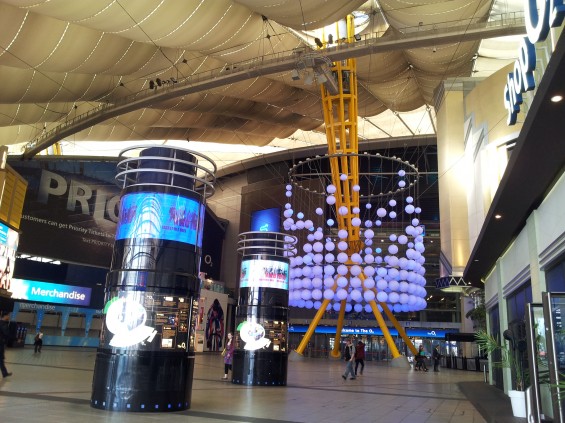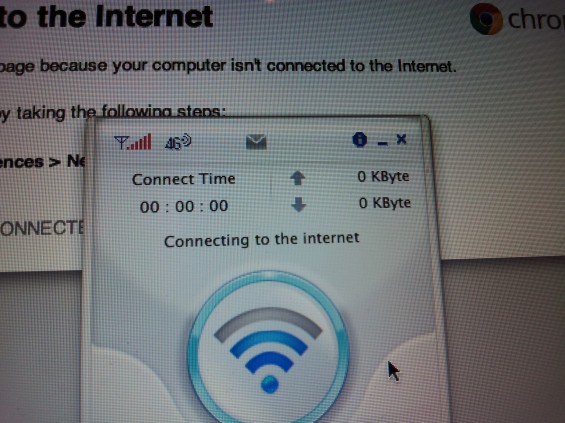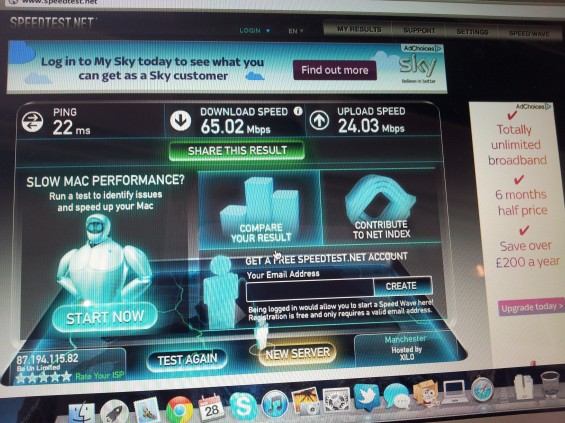 Here's a speed test, just completed from the O2 in London…
After heading back to the hotel which I carefully planned was really close to the O2, I was holing to get 4G coverage there but there was nothing so I had to rely on the old fashioned way of tethering a HSPA+ phone over WiFi.
DAY 2
So day 2 of 2 for the LTE test in London and it was time to go out and about to see what the network could do.  It was easy to see that the 4G network at the O2 was very quick getting speeds of around 75Mbs download and over 20Mbs upload.  Then again this was 'THE O2″.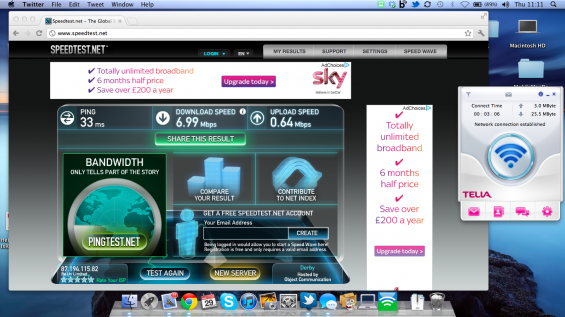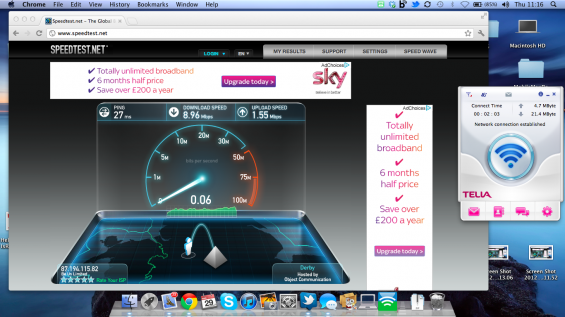 The problem I found on day 2 was finding an area with 4G coverage where it was possible to get the laptop out and connect for a decent amount of time.  I headed to an O2 store in Oxford Street where I told the advisor that I was on the 4G test and would they mind me using their seat at the back with the desk to try it out, the person I spoke too had never seen the 4G dongle before so was excited as I was.  Unfortunately although there was 4G it showed as 0 bars, yet still managed to get 4Mbs download but no where near what was possible.
Then came the open top bus tour around London and this was pretty much the same, when there was a signal it was 0 or 1 bar at best getting a maximum download speed of 6Mbs around Waterloo.
Conclusion
It was great to be able to see LTE in action here in the UK, especially having used 4G in Barcelona during Mobile World Congress back in February.
Whilst I wold have liked more time to have been able to find better coverage spots, time was REALLY tight and as I was in London anyway I had other things to do and people to see so the LTE test was more of a 'whilst I am here I will try it out".
I will be planning a further test in the next few weeks all going to plan where I will be able to spend more than 2 days and just concentrate on LTE.
Great work from O2 though to be bringing LTE to the UK even in a trial, seeing it in action in the UK was great however you must remember that actual rollout of 4G services here could be 1-2 years away still so investment is still needed in current technology such as HSPA+ to not only help with network speeds but to ease congestion.