Over the last few weeks we have been hearing rumors about the next update for the Nokia Lumia 800. The main feature is the extra battery life. They have apparently improved the bass in music playback as well.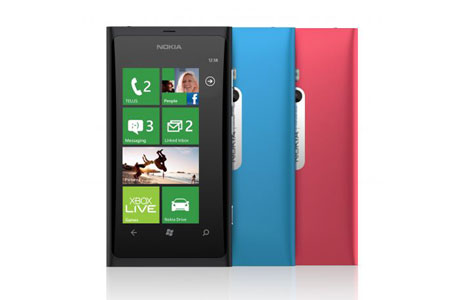 Nokia have put up a web page that shows you whether your network has approved the update for your device yet. So far only SIM-free devices will get the update in the UK. It looks like we may have to wait a little while longer for your network provided device to update.
I am quite looking forward to this update as my Lumia always seems to be plugged in and an improvement in battery life will be gratefully received. Another thing we keep hearing is that Nokia are preparing an update to add WiFi tethering. Unfortubately this update won't contain the WiFi tethering, it'll instead be in the next update.
The whole network approving manufacturer updates really does annoy me. Why can't software updates be separate to the network specific stuff like the APN details? The delay in this sort of update really does dampen the excitement and make you want to hack your device and install it manually.
So let us know if you get the update and how many hours you get. Or you may be one of the few who managed to flash the update already. 🙂
Here are some keypoints from the announcement from Nokia which contains the link to the update page. The link is also at the bottom of the article…
GLOBAL – Since launching the Nokia Lumia 800 late last year, we've been focused on delivering continuous enhancements to the phone through software updates. Today, we're happy to announce the third software update in only four months.
This software version for the Lumia 800 (1600.2487.8107.12070) brings significant improvements in battery performance and power management. Originally scheduled for 18 April, we've now managed to bring the schedule forward.

But before you get all excited and reach out for that cable to connect your Lumia 800 to your Mac or PC, there's just one more thing to know: the update will not span the globe all at once. It will be queued up over 4 weeks, beginning today (28 March) for the first batch. Subsequent phased updates will be on 4, 11 and 18 April. Click here to see if the update is available for your country or your operator.

We've heard your feedback and comments: better battery performance is what you really want. And that's exactly what you'll get. We put the software through rigorous tests, and what came out was an update that shows significant improvements in battery life, whether it's for talk time in 3G networks, browsing over WiFi, music playback, or simply, the overall usage time. Our internal testing also showed that for smartphones with similar battery capacities (the Lumia 800 sports a 1450mAh battery), the Lumia 800 was now among the top performers in battery life for the key measures that we concentrated on.

Full power ahead

Since I updated my phone, my personal experience – on average these last two weeks – has been between 25 to 30 hours of battery life with my daily usage pattern: numerous phone calls and text messages, browsing, push email on three mail accounts, some music to and from work, some GPS (Drive and Maps) – and with the phone in flight mode for about 5 hours when I sleep. I must admit, though, I can't claim to be a power user in any area, but I'm no lightweight either.

Along with battery, we've brought enhancements to the bass in the audio so that you get better voice quality and even more enjoyment out of Nokia Music. We've also ensured that the soft keys illuminate at all brightness levels settings.

I know some of you are keen to know when features like WiFi tethering will be available.  We can't confirm at this stage exactly when it will be delivered, but rest assured it is on its way.  I hope you will agree that we've prioritized those enhancements that will give everyone the most enjoyment out of their Lumia 800.
Source – Nokia Conversations – Update check page
Via – WMPowerUser