Last year Bluestacks released the Alpha version of their app. It basically allowed you to run certain Android apps on your Windows pc. It was a little laggy and getting new apps to run involved another Android transferring the app across. Games were a no starter as there was no hardware acceleration. I didn't last long with the alpha version.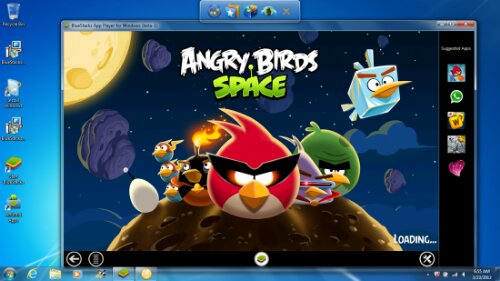 Well today whilst eating my soup I got an email from them. The beta I signed up for ages ago has opened up today. The new version of the program is available.
Two things did catch my eye though about the new release. First of all they have got hardware acceleration working which means games and graphics intensive apps shouldn't have any problems running at all and secondly they have included a couple of app stores this time to provide you with apps. So the messing about transferring apps across should no longer be necessary.
I'm feeling pretty enthusiastic about this. A lot of apps from my tablets I miss on my desktop. I'm going to try this out over the next few days and we'll bring you a slightly more in depth article soon.
Meanwhile you can download the beta here at the Bluestacks website (when the fix the dead server anyway).