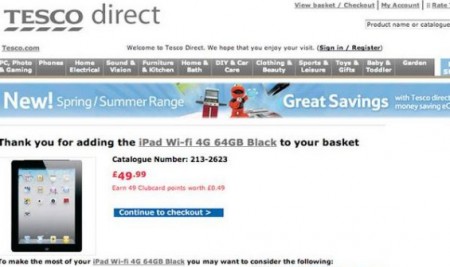 OK.. I've got to concentrate now. Must stop laughing. Some poor soul at Tesco appears to have put the all-new iPad onto their website for just £49.99. However, there's bad news for those who managed to add the device to their basket..
We like to offer our customers unbeatable value, but unfortunately this is an IT error that is currently being corrected.
…and unfortunately the near bullet-proof terms and conditions mean that you'll have to add several hundred pounds onto that price before it gets delivered.
Link – The Mirror