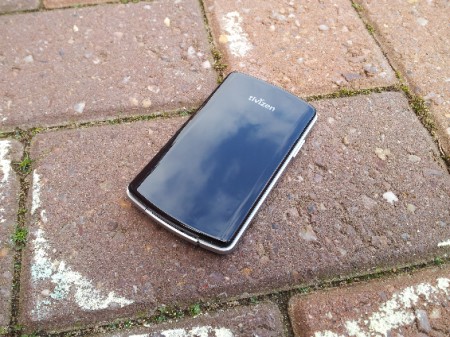 This diddy little gadget is called the Tivizen Digital TV receiver. It's surprisingly small, about the size of a credit card and the thickness of a normal smartphone. Put simply, this just grabs TV signals and then pumps them out over a WiFi hotspot that it creates. You simply connect to it and then, using the Tivizen Android or iOS app, you switch through the wide range of Freeview channels.
Now, before we start, I'm sure we're all aware how rich the local aerial installation guys have got recently. Analogue TV transmissions are, as I type, being switched off all across the UK and beyond. Instead we now have digital TV, but they tend to broadcast at much lower power than their analogue predecessors. This generally means that the classic 14″ TV in your bedroom isn't going to work as well with a little aerial sticking at the back.
To be honest, we don't use terrestrial TV but I've noticed that the small TV we have in the bedroom no longer picked up channels after the switch from analogue to digital. It only found a small range of the digital selection, if that, and we ended up having to get the aerial on the roof of our house changed with a new cable getting plumbed in.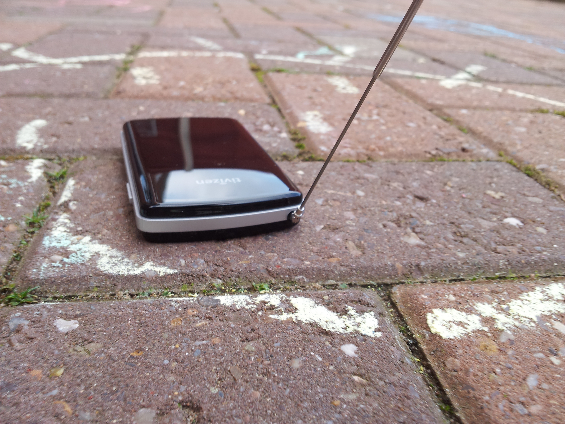 So, I wasn't expecting a great deal from the Tivizen. However, when I turned it on I was surprised at how many channels it did actually pick up on the small pull-out aerial.
The device itself has, thankfully, very few controls. There's one button to turn it on or off and.. that's it. You charge it with the miniUSB port which is hidden behind the flap at the bottom. They don't include a charger but you can plug it into anything with a USB port to charge.
The aerial extends from the top and can be twisted into the best possible angle for receiving pictures. There is a mention on their website that the device only really works in strong signal areas, so have a look at the aerial on your house if you intend to use this at home. If it's about 5 foot long and on a pole 6 foot tall, you're probably going to struggle.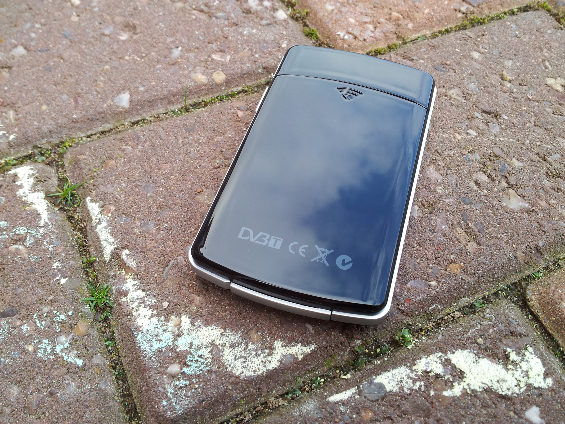 Downloading the Tivizen TV app is simple enough – just grab it from Google Play or the App Store depending on the phone you're using. You then turn on the Tivizen TV receiver and use your phone to connect to the WiFi hotspot it creates. Once you do that you just fire up the app and it'll communicate with the TV receiver and search for channels. After that, you simply choose the channel you want and it appears on screen. The quality, I must say, is excellent.
Here's a video of the device in use..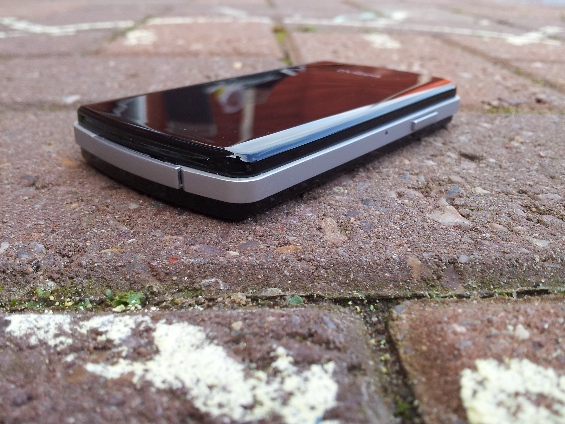 Conclusion
Well, there's not a great deal I can say to enhance this review. Turn it on, connect to the WiFi, done. It just works. I'd perhaps like to see the software developed a little – maybe with a record option or a better listings view – it literally just showed the channel names on the Android version I tried, so I couldn't see what programmes were on etc.
The unit costs £99.95, so I'd perhaps like to see it come down to around the £60 mark if I was to buy one myself, but – if you've got a cheap tablet knocking around that doesn't get used or you want to watch TV on the move without sucking up all your data, then this could very well be the solution for you. It it is available from Humax Selection on the Humax website.