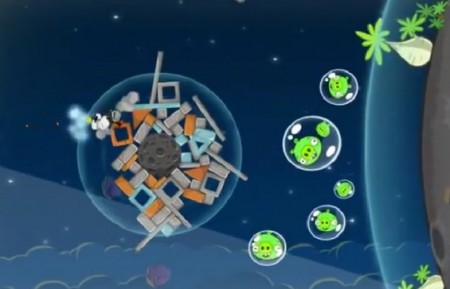 PIGS IN SPACE !!!
Oh come on, that's a classic, and you can shortly get the modern classic too – Angry Birds Space is coming.
Available for Android and iOS on March 22nd there's a nice preview video below showing the gameplay. It's a bit epic and the lack of gravity should make things even more interesting…
There's 60 levels to play, new superpowers and.. heck.. do we REALLY need to promote this? The video was filmed in the bloody space station! Let's face it, you WILL BE DOWNLOADING IT.
Set your alarm for March 22nd people…
Oh .. and if you've got a Windows Phone… Ermmm… Look! A balloon! (Runs)
Link – Rovio
Credit – iPhone Fan
Oh, and for those who didn't get the reference in the first line…
http://www.youtube.com/watch?v=EnDS_Td0KIg