O2 have updated their coming soon page for the UK network and now show the Xperia S in March (we hope to be getting one tomorrow), the HTC One X, S and V all show as coming this April too.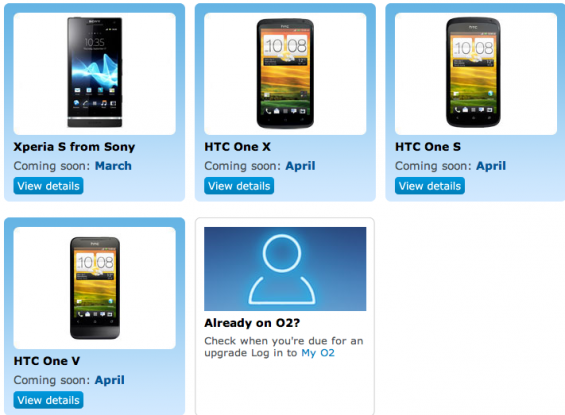 No word on any set availability or pricing as of yet, especially as the HTC phones are a good while away yet.
As soon as we have information on anything else we will update everyone.
Link: O2 Coming Soon