Three have just announced that the Samsung Galaxy Note in White is coming to their network here in the UK and as you would expect with Three there is a great YouTube video to go with the annoucnement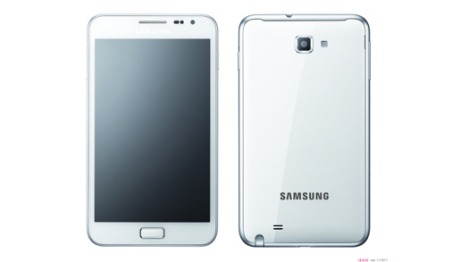 [yframe url='http://www.youtube.com/watch?v=RQCQ6cvjnEU']
On the Three Blog they say:
The evolution of the touch screen is something we've kept a really close eye on at Three, and I'm sure we haven't been alone. Five years ago, owning a phone that wasn't entirely controlled by physical buttons was practically unheard of. Believe it or not, in 2007 only 7% of smartphones had a touch screen, compared to a predicted 97% by 2016.

Of course, a handful of manufacturers really stand out as having lead the touch screen smartphone market, and Samsung is most certainly up there.

Earlier this year, they launched the Galaxy Note, a super thin Android smartphone with a staggering 5.3 inch screen. We know you've shown a lot of interest in this phone, and as it's now available in white, your feedback has helped us to decide that the time is now right for us to bring it to Three.

I know you'll agree that this is a great addition to our portfolio with its enormous super AMOLED capacitive touch screen and 8MP camera with an LED flash and autofocus. And of course, that 5.3 inch window onto the mobile internet really comes into its own if you're into watching movies on the move.

Take a look at our video and let us know what you think. As ever it's great to hear your thoughts so keep 'em coming. 
Link: Three Blog