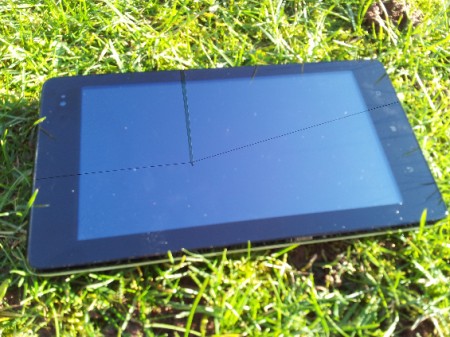 The lovely people at Clove loaned us a Huawei S7 Slim recently so we've had a good week or two to test it. The IDEOS S7 Slim, to give it the full name, is available in a WiFi-only and WiFi / 3G combo version. Just like it's name, this is a very slim device and appears to be designed for "landscape" use.
The specs include a 1GHz Qualcomm Snapdragon CPU which seems pretty quick, 8GB of on-board storage, microSD expansion, HDMI output, a 3.5mm audio jack, G-sensor, GPS, 3.2 megapixel camera, Bluetooth 2.1 3250mAh battery and three touch-sensitive buttons.
The screen is an 800×480 pixel capacitive multi-touch screen and, even at 7 inches, it does tend to look a little blurry. This resolution, is exactly the same as the one on my Galaxy S2, and that's 4.3″. The other minor point is the fact that it's Android 2.2. Although the Android Market is here and the full Google experience, it brings you a little too close to the "bargain bin Android tablets" that you see in your local supermarket – y'know the type, those with resistive screens and no access to the Android Market.
This, though, does have a capacitive screen and works very well. The Android GUI has been modified ever-so-slightly and you can sort apps into sections and categories.
The device itself is about the same size as a normal paper-back book but much thinner. It does fit in the hand extremely well and a little bit of me wanted to use it more in "portrait" mode.
A quick tour around the phone reveals a couple of small but very nice stereo speakers. These do produce a good sound too.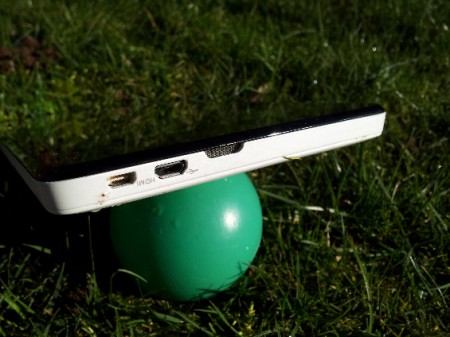 The power button can be a little hard to locate. When the unit is held in it's "landscape" mode the power button is on the top right and can be a little soft to press.
To the right is the 3.5mm audio port while on the left we have the HDMI and USB port. Although you can charge off this there's another charge point at the top. At the bottom there's the microUSB slot for additional storage.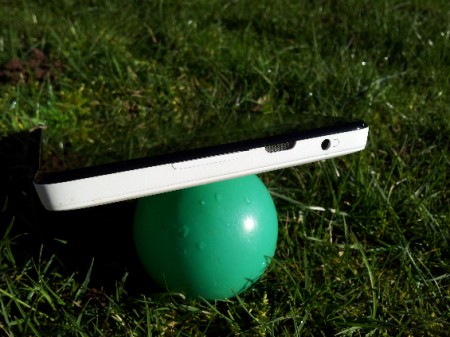 If you pop the battery cover off you'll see the rather large 3250mAh battery and the 3G SIM slot for getting online away from WiFi hotspots.
At the back, and on the white panel with a silver strip is a 3.2 megapixel camera which is OK for snapping the odd photo but isn't perhaps suited to more precise shots or anything needing a flash.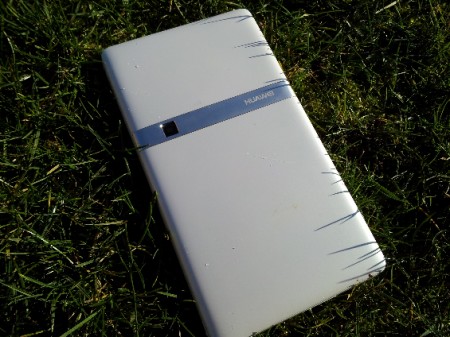 A wide selection of apps are available on the S7. You of course get the cloud-sync'ing functionality that keeps your contacts, appointments and emails connected. A book reader, weather app, excellent browser, news and other useful apps are installed and you can of course add your own via the Android Market. I stuck Angry Birds, BBC iPlayer and a host of other games and applications without a problem.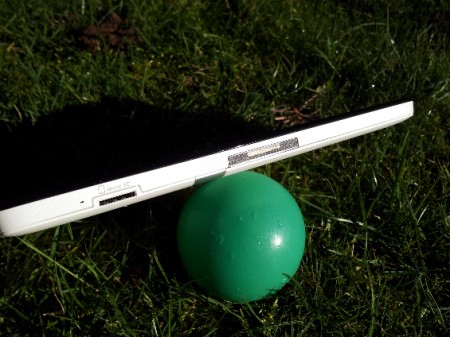 The usual Google fun – Maps, Latitude, YouTube and Latitude are all on board too, and you can share pictures add to Facebook or Twitter.
Overall, if you can still get one of these and they're cheap enough, they're definitely worth a punt. There's a few ROM's to try out but I would like a slightly higher resolution screen and perhaps a bit more real estate. The screen can be a little too "letter box" at times and you find yourself wanting a little more.
In this particular review we've done a lot of hands-on videos, so here's a close look at the S7 Slim…
Our thanks to Clove for loaning us the device.