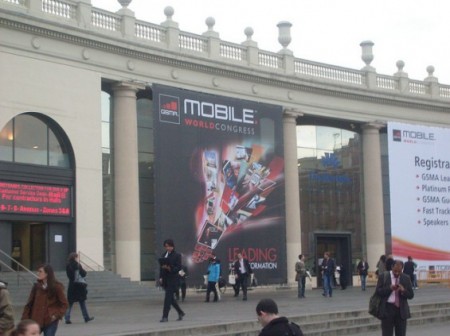 I know, for the tech-hungry phone lovers out there this might seem like a weird question. In just a matter of days you WILL see an explosion of Twitter hash-tags (#mwc #mobileworldcongress) and more news items per hour than at any other time of year. Put simply, Mobile World Congress is THE trade show for anything "mobile".
Each year the world looks to Barcelona as the big mobile manufacturers show off their new handsets and try to gain an edge on their competitors. Sony, HTC, Motorola, Huawei, ZTE, Samsung, LG and others will have their newly announced phones on display, Google and Microsoft will be pushing their mobile OS's and hundreds more will be showing their apps, services, solutions and accessories.
This year we're already getting a feel of the event – mobile payments and handling "the bandwidth problem" seem to be high on the agenda.
There'll be hundreds of reporters at the event and, yet again, we'll have a team arriving in the city to give you the best coverage possible. We'll be using all the latest technology to deliver instant pictures, hands-on videos and updates live from the event.
If you want to know what handsets will be hitting the market during 2012, tune in. If you want to know what online portals, mobile solutions, apps, solutions, accessories and innovations are coming – stay right here.
Update – We don't usually "do" infographics, but this one got sent to us by hbp.nu and it sums everything up rather well.. 😉