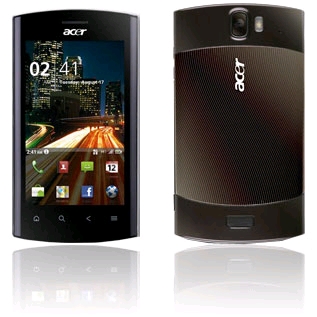 Expansys have a limited offer on for today only until 5pm on the best selling Acer Liquid Metal, in the rather fetching Mocha colour. They have 200 units available at the great price of £114.99, the cheapest I can find anyway online at the moment.
The Liquid Metal surprised a lot of people and was a really popular handset last year, listed as Expansys' number three best seller.
The handset has a good spec too; 3.6″ screen, a 720p video capable 5mp camera and is running Android Gingerbread 2.3.
These offers are proving pretty popular and at this price it's a great way to get a nice Android phone if you're quick enough!


View the offer on the Expansys site here.