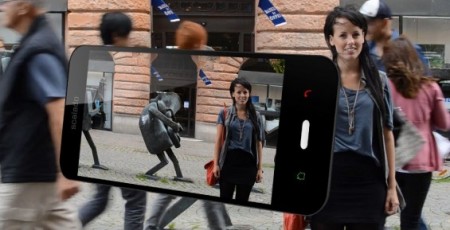 I'll let you into a secret. In a few days Mobile World Congress will be kicking off and anyone who is anyone in the mobile industry will be there. If you're a company in the mobile space, you have to be there pushing your stuff. We've had, and this is no lie, about 600 emails in the past week from PR companies wanting us to come and see their stuff.
One company in particular is called Scalado. They've driven us mad and really haven't stopped prodding us, "Hey, check out our thing, it's amazing, mega, brilliant", they said.. or something like that.
So we looked… and.. my God, they're right. At this point I could go into a big introduction and describe the benefits and features, but… just watch this video…
Basically put, this software snaps lots of images and then lets you trim bits out to get the perfect shot. The interface is simple and it's easy to use and you can simply zap people out of the shot.
The app comes hot on the heels of "Rewind", another app which helps you select the best sections of a shot. Again, this is perhaps best seen than explained…
The Scalado boys will be at Mobile World Congress so we'll get a better look then. It looks like both products are destined to be integrated into the camera app of handsets rather than individual apps.
Link – Scalado.com