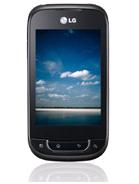 O2 have just reduced the LG Optimus Net to £129.99 on pay as you go. You can also get it for free on most contracts from £10.50 a month upwards.
The LG Optimus NET is the latest Android Gingerbread phone from LG. Send music, movie clips, photos & more – wirelessly – with the flick of a wrist to a compatible TV. Discover the latest apps & enjoy all of the latest Google Mobile Services with Android Gingerbread. It also has a faster touchscreen response compared to Native Android, plus a fast refresh rate, scrolling and pinch/zoom.
It is not exactly the latest and greatest. But it is firmly in that bargain bracket that T-Mobile and Orange have been dominating with the Vivacity and the San Francisco 2. We first saw the Optimus Net last summer here.  Some people do just want a phone like this. Kids, old people or wives. the list really is endless!
The spec is fairly basic, but it does include NFC. Which means when it eventually takes off you will be able to take advantage of it.
Android Gingerbread Operating System
3.2" HVGA Display
NFC enabled
Powerful 1500mAh battery
150MB Internal memory
2GB card included
3 megapixel camera
Video capture up to VGA 
So if you want one head over to O2 here and get one. Oh and one last thing to not forget O2 are offering the following.
Free £20 shopping voucher for Asda, M&S, Argos, Sainsbury's or B&Q. Offer ends 1st March 2012