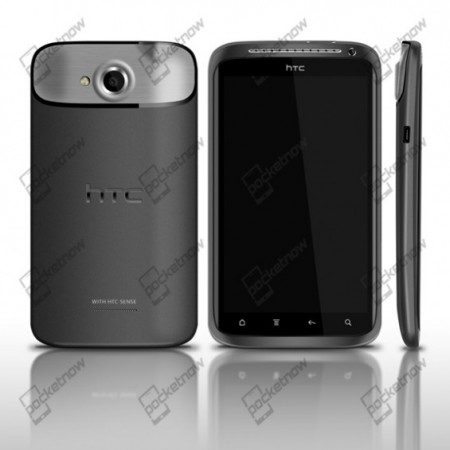 New Barcelona-bound handsets from HTC look set to have another name change if rumours are correct. The Endeavor, which should of course be called the "Endeavour", has already been spotted as the HTC Edge and we heard it might get called the "Supreme". Now it looks like this will actually be called the "HTC One X".
If true, it shows that HTC are slimming down their release schedule this year and concentrating more on supposed "hero" devices – quality instead of quantity. The HTC One X name is certainly distinctive.
The Endeavour / Endeavor / Edge / Supreme / One X is rumoured to have Android 4.0, HTC Sense 4.0, a quad-core Tegra 3 CPU, 4.7″ HD screen and a fasy-acting 8 megapixel camera.
Another HTC device heading to Barcelona, the HTC Ville, is now set for a name-change too. That, according to Slashgear, will be called the "HTC One S".
We'll be on site reporting live from Barcelona in just over a week's time, so get on our Twitter for live updates.