The guys at Horama sent over their latest game (developed in conjunction with an artist and a musician apparently) for us to have a look at, it's a puzzle game so I jumped at the chance to give it a go.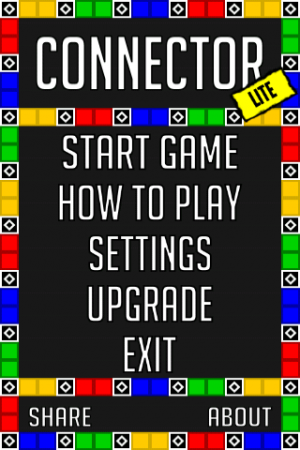 Connector is (on the surface) a very simple colour matching puzzle game. There are several difficulty levels but the basic dynamic of the game stays the same throughout.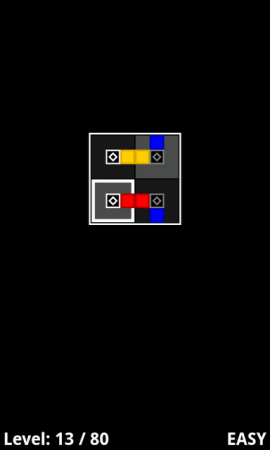 Here is a shot of a level from the easy difficulty. When you tap a square it rotates the little colour blocks around the patterned block they are attached to. If you click and hold on a block with a lighter coloured background (bottom left in the screenshot) it highlights it, you can then select another lighter coloured square to swap the coloured blocks. Your mission, should you choose to accept it, is to match up the coloured blocks. Sounds easy? Well it is, it's only when the puzzles get a little more complicated that it gets really interesting…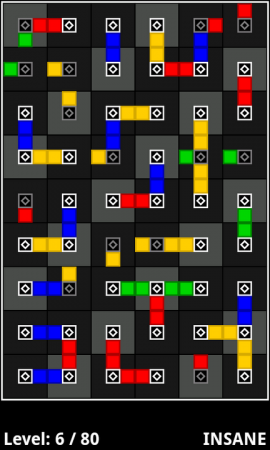 Here is a half completed level from the insane difficulty (you have to pay for the app to get this level). Not quite so straightforward now…
I've had this game for the majority of the week and it's the first game in a long time that I have kept going back to, simple but addictive. Think you could solve the problems? Pick up the 'lite' version on the market for free, or pay 88p for the paid version with the following benefits:
– ad-free
– 320 new levels
– HARD and INSANE difficulties
– bigger grid (9×6)
– new connector look besides the retro mode
Should you get this? I would, I really enjoy this game. 88p isn't much to pay for the really challenging levels and it should keep you occupied for quite a while! Check out the links to download the app.