Where would we be in this world of mobile devices without stay-at-home-developers?
Alexey Roslyakov, part of the NITDroid team responsible for porting Android OS to various Nokia devices, has tweeted a picture of ICS (Android 4.0) running on a Nokia N9 device. His tweet simply states states "Progress" accompanied by the hashtags #nitdroid and #n9.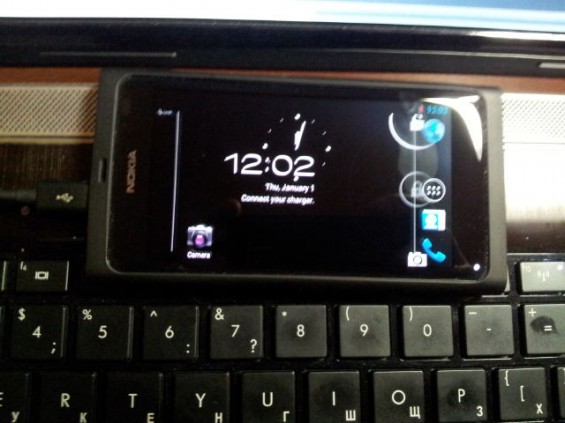 It seems progress is indeed being made by @drunkdebugger (Roslyakov's Twitter alias) in NITDroid's attempt to create a fully functioning port of Android 4.0 (ICS) on the device. The Nokia N9 has been a particularly well selling Nokia device with an estimate of 1.5 to 2 million units being sold in Q4 of 2011 alone.
For those wishing to keep the sleek style of the N9, but get a boost in terms of the software on their device, the news that NITDroid are getting closer to finalising the port must have users salivating at the prospect!
We'll watch this one with interest.
Sources: – Credit to 'The Verge' for the Story – N9 Sales figures – @drunkdebugger