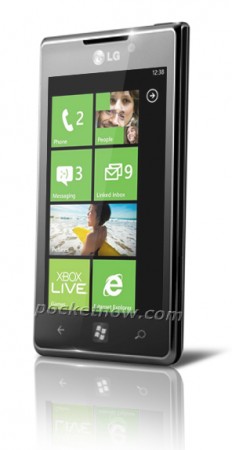 In the usual manner leading up to a major press event, manufacturers are always just "leaking" images out to the press to garner interest. Well this time it is LG's turn and Pocketnow have got hold of an image of what was previously thought to be called the LG Fantasy. It is now to be called the LG Miracle.
The phone looks good. The Miracle is rumoured to have a 4″ WVGA screen equipped with LG's NOVA technology, which means it should be nice and bright. Other specs include a 1ghz processor, 5 megapixel rear camera and a front facing camera, 8gb of storage, bluetooth, hsdpa, wifi and NFC. Yes the Miracle is rumoured to have NFC. Whether this means the phone won't ship until Windows Phone 8 arrives or whether they plan to just update it at a later date, we don't know.
The LG Miracle is set to be officially announced to Mobile World Congress later this month. We are going to be there. So no doubt we will bring you some more info about this soon.
Source – Pocketnow
It's a Miracle !