Vodafone have today put the new Nokia Lumia 710 on sale with it's online store and will also be available over the phone or in a Vodafone retail store.
No news on PAYG pricing we will find out and then update this post once we have it.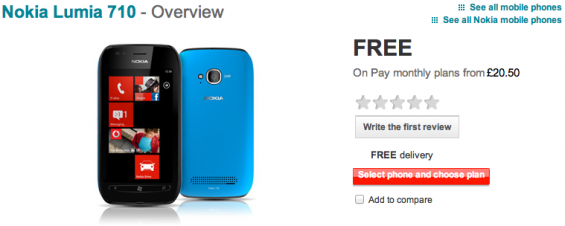 There are a wide range of price plans available on both 18 and 24 month deals with some being cheaper for online purchase so we wont list them all here but if you want to check for yourself then follow the link below.
We hope to have a hands on review of the Lumia 710 within the next few days.
Link: Vodafone Lumia 710