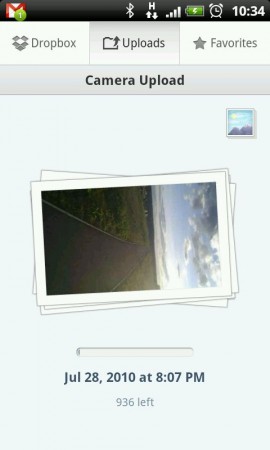 Dropbox have released beta of the latest version of their software for Android, 2.0.9
The big change in this version is the new ability to upload photos you take on your phone automatically to Dropbox.
The service will upload photos and videos taken on your device, and you can decide whether you want the photos to upload over WiFi only or mobile network as well.
On first install the app upload any existing photos on your device and then each one as you take it. So watch out of that initial upload if you've got lots of photos on your device – might want to wait till you're on WiFi for that one!
Being a beta its not in the Android Market yet, but you can get it from Dropbox's forums here. Dropbox will even give you extra storage for trying it.
Link – Dropbox Forum