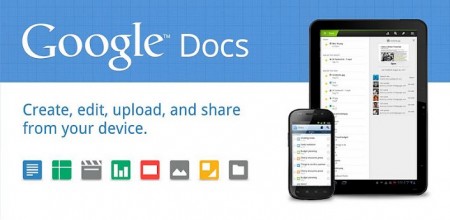 If you have Google Docs installed you may have noticed an update in the last day or so.
The big news on this is that the Google Docs app now has an Offline mode. There are also enhancements for tablets and the combination means you can now download documents to your WiFi only tablet, work on them whilst out and about, and the changes will synchronize when you next connect to the internet.
The offline functionality works on both phones and tablets – now that could be very handy for train journeys.
Link – Android Market