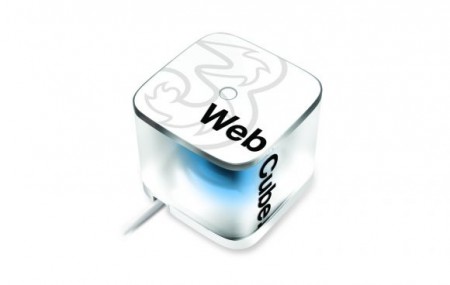 Three have announced a home broadband product, based on mobile broadband delivery.
The internet is provided over Three's mobile network using HSPA+ for the fastest mobile speeds, which is distributed over WiFi. Think of it as an extended range always on MiFi essentially, with range up to 30m for up to 5 users.
The service is being trailed in selected areas across the UK initially, including Leeds, Glasgow and Edinburgh, with national roll out to follow. You can check availability in your area at the Three store.
I can see the appeal , especially for students or those in newly built houses who don't want to pay £140 to have a line put in, but the data limit on the contract will restrict it truly replacing home broadband. For £15.99 a month you get 15gb, which is ok for surfing, but doesn't work with the advance of digital media. To give an example I bought a TV series through iTunes this week and the download was over 40gb – that would take 3 months to get via this contract. In fact any of the new streaming services – iTunes Match, Netflix, LoveFilm Instant – not to mention gaming on your PS3 or Xbox, will burn through that data limit very quickly.
An interesting idea though.
Link – Three blog
Link – Three store