Today sees the launch of The Full Monty plan from T-Mobile here in the UK which offers 2000 Mins, Unlimited Texts and Internet from £36 a month!.
However that is not the only story, before now T-Mobile offered a 500MB data bundle with their deals on the promise you wont be charged for going over only have your speed restricted.  There was also an option to up this 500MB to 1GB but that was the top option.
Today T-Mobile have changed their data packages and the new ones allow for a price either 100MB, 750MB. 1.5GB or a whopping 5GB!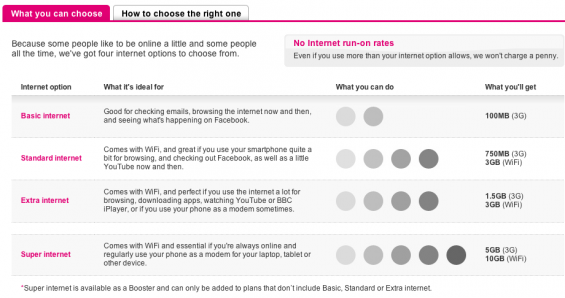 You also now get access to WiFi via BT Openzone which is another great move by T-Mobile who are part of Everything Everywhere which means you also get access to Orange signal as well.