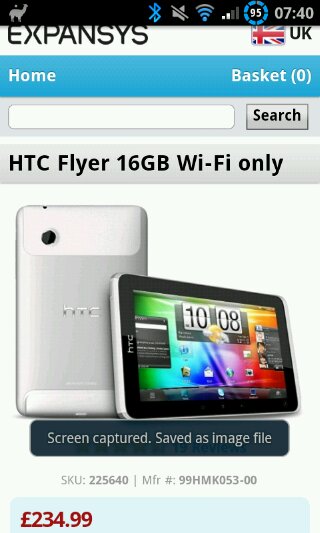 We've just been sent this shot of the HTC Flyer sitting on the eXpansys website for a mere £234.99. This is the 16GB version and has a 7″ screen, 1.5GHz CPU, Wifi, 1GB of RAM and, with that aluminium unibody, it weighs in at just 420 grams.
Does this signal a successor to be launched at Mobile World Congress? Time will tell, and we'll be live on site with all the latest as it happens.
Update – Kev Wright has pointed us at this deal from Carphone Warehouse, £249.99 for the 3G model with 32GB of RAM.
Link – eXpansys
Credit – Yaw