Did you get a Sony LiveView at any point in the last few years? Did you get really cross with it and put it angrily back in the cupboard full of buyers remorse? Well now might be the time to dig it out and have a read of some material over at XDA Developers. XDA Member archivator, XDA Senior Member boombuler and XDA Recognized Developer pedrodh have started to reverse engineer the LiveView and make it a much better device.
The LiveView is a small watch like device that allows you to receive notifications on it. The LiveView originally shipped with a major bluetooth bug that resulted in the device dropping the connection quite a lot. Sony have also announced it's successor as well the Sony SmartWatch.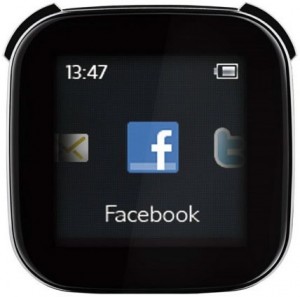 About
This project's goal is to become a complete open source replacement of the LiveView official application, and even extend its original capabilities at some point.
WHAT WORKS
Connecting to the LiveView device via Bluetooth
Basic protocol stack: Vibrate, Led, StandBy, Screen Properties, Date and Time, Protocol Version, Firmware Version
Basic stacking of commands
Send Menu Items to LiveView
WHAT REMAINS TO BE DONE
Better connection handling
Handle menu input
LiveView official plugins support
Menu theming support
Integration with CyanogenMod ?
I think this is a great move forward for the LiveView and hopefully they can release some decent apps for the LiveView. Phil is getting a LiveView soon, so hopefully he will cover this mod a little more in depth.
Source – XDA Thread