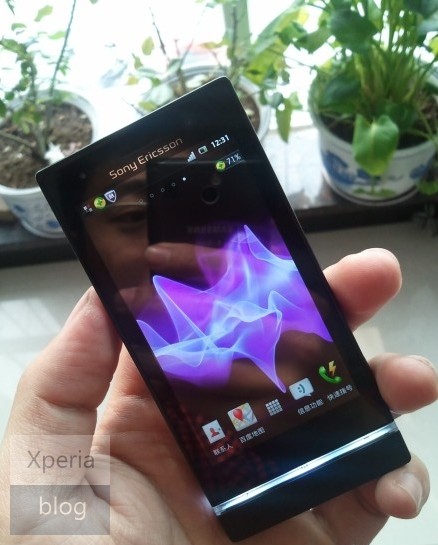 One of the phones on the leaked Sony roadmap is called the Sony ST25i "Kumquat" and we figured it would be quite small just because of the name. The lovely people at the Xperia Blog have received a leaked picture of it and it seems to maintain the same styling as the Xperia S.
Rumoured specs on this one include a 1GHz dual-core CPU, 3.5″ display and 5 megapixel camera. From this image it looks like there mat be a second camera up-front and a lit band around the base of the phone. Apparently this will launch as the "Xperia U".
We're 99% positive that this will appear properly at Mobile World Congress.
Link – Xperia Blog
Credit – Johnny Five