Carphone Warehouse have put the Nokia Lumia 900 on their Coming Soon section of the website with an estimated launch date of June 2012!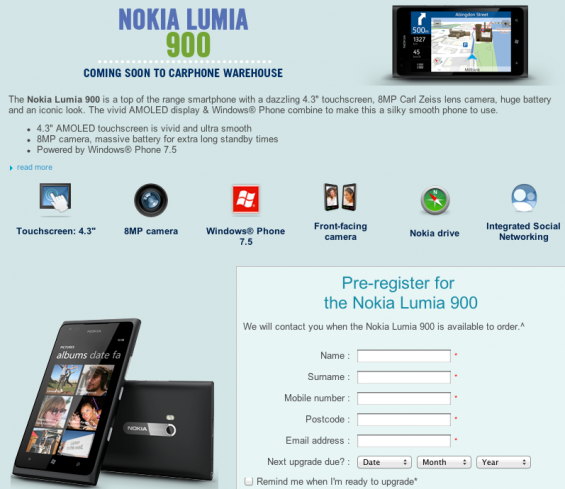 The 900 was announced at CES in Las Vegas with AT&T exclusivity but now it seems that this hot new device will be coming here to the UK soon too.
Although no UK network supports LTE yet, maybe Nokia will change the setup to support HSPA+ which is available across a lot of Europe already.
More news as we get it….
Update – Looks like this page has now been removed, perhaps it was the wrong date or Carphone Warehouse shouldn't have put it on-line?
Link – Carphone Warehouse – SoMobile