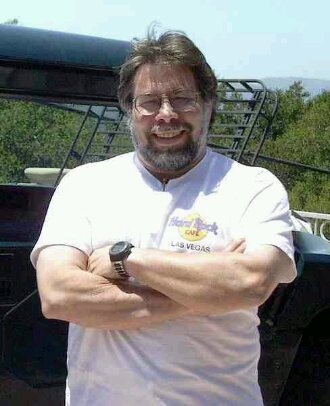 So earlier this week Apple co-founder Steve Wozniak had some things to say about Android. Strangely, his comments were mostly complimentary. Who knew?
He seems to only recommend an
iPhone to existing owners and those who have other Apple products.
..and people who are just scared of computers altogether and don't want to use them. For that kind of person, who is scared of complexity, well, here's a phone that is simple to use and does what your need it to do.
Steve praises Android in an interview with The Daily Beast, and seems to carry one round with him along with an iPhone…
My primary phone is the iPhone. I love the beauty of it. But I wish it did all the things my Android does, I really do.
This isn't much of a shocking comment if we are honest. Steve had a large amount of respect for Android and is old friends with Andy Rubin, who heads up the Android project.
Steve likes the voice recognition and navigation integration on Android phones, issuing it to find his favourite steak house.
Android is way ahead on that.
Link – The Daily Beast