Last night we got to see the new handset from ZTE, their first Windows Phone, named the Tania. The full announcement has already been made but we went along to get a hands-on with this new Mango handset.
The device sports a fairly mid-range set of specifications, but as I've mentioned previously, Windows Phone seems to do a lot more with a lot less horsepower than either iOS or Android.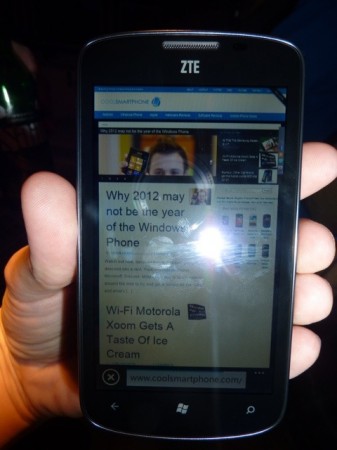 Spec highlights
1GHz Snapdragon Processor
4.3″ capacitive touchscreen
5mp camera with flash
HSPA+
4gb storage
The Tania is an 'affordable' handset, and will be aimed at price plans between £10 and £20 a month. It certainly doesn't feel like it though. The build quality is good, the physical camera button feels excellent, and I still love the Windows Phone  'pocket to picture' feature.
We were unable to email the pictures taken with the device, but given the dim club setting, the device seemed to cope very well with that shots I took, and they looked clear on the device's screen. The camera also recorded 720p video well, with good detail even in possibly one of the worst environments in terms of lighting.
Unfortunately the white version of the handset shown off at CES isn't coming to these shores at launch, but 'possibly later'.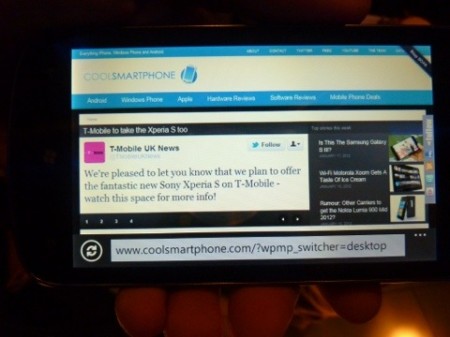 I've included a video of the phone in use – as you can see everything is very fluid, pretty much as you'd expect from a Windows Phone.
[yframe url='http://www.youtube.com/watch?v=ofu35QYLcwc']
With Windows Phone, specs aren't everything – the device feels fast in the hand, comparable in several tasks I tried to my Samsung Galaxy S2 which has a much faster dual core processor.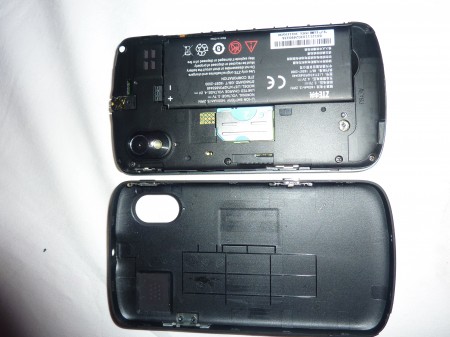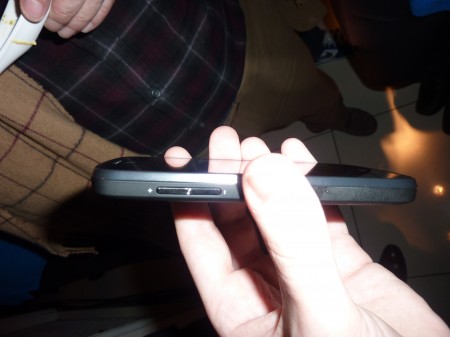 I can't help but think the 4GB of storage is a cost saving measure too far, however. Sure, with Windows Phone you get 25gb of cloud storage with Skydrive, but what if you don't have an Internet connection? Also, if this phone is to be aimed at contracts costing less than £20 a month, I'd be very surprised to see unlimited data in there.
Today it came to light that ZTE pay Microsoft £15-£20 per phone they ship, which is, of course, passed on to the consumer, forcing manufacturers to cut costs or raise prices. Android is free.
There is some speculation about this device costing £250 with a SIM-free version, but ZTE weren't able to confirm this, or even SIM-free availability.
*UPDATE* looks like Expansys have confirmed both the RRP of £249.99 and the White option will be available!
Personally, I think any higher than that price would be dangerous given the proliferation of cheaper Android handsets, it would be better suited around the £200 mark.
We're in touch with ZTE about getting a review sample and will hopefully be able to put a Tania through its paces soon.
Link – Earlier story