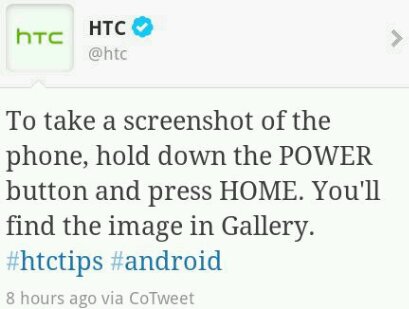 Following the new Android 2.3.5 update you should now be able to enjoy a funky little trick that we have just used to write this very story.
Hold down POWER and them press the HOME key to take a screenshot, then your picture will be saved in the gallery. There's no rooting required any longer and those lucky Desire S owners should now find that this screen capture trick works on their phone. Give it a bash and let us know. 🙂
Currently this is only working on HTC kit running Android 2.3.5 and Sense 3.0.
Link – HTC Twitter