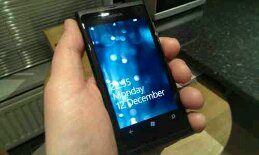 Lumia 800 owners should notice an update appear on their phones shortly. Version 1600.2483.8106.11500 includes the following battery and WiFi enhancements.
It's a gradual two week roll-out process, so don't panic if you've not received yours just yet. Nokia Conversations states that …
Around half of owners will get the update in the next seven days, with the remainder over the following seven days.
Update – Our man Mark Armstrong has just received the update this morning on his Orange handset and has further details of the improvements. He says…
I have just installed the latest update for my Lumia 800, details of what has been updated below…
Latest software release for Nokia Lumia 800 SW 1600.2483.8106.11500
Improved battery performance
Better Wi-Fi connectivity
Better voicemail notification
Latest Microsoft operating system version 7.10.8107.79
Let us know of you've got the update, we'd like to hear your opinions.
Link – Nokia Conversations