Viewsonic have announced a new display called the TDi2340 Universal Display. So far nothing massively exciting. How about if you could wirelessly connect too your phone or tablet and either mirror the device, extend the desktop or run a special interface.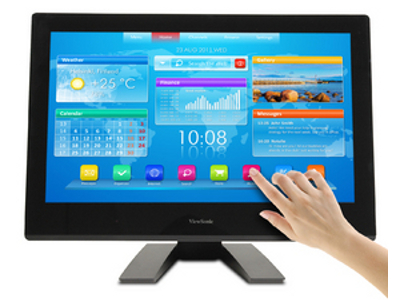 The display has a pretty impressive spec
ARM11 CPU
e-IPS LED 1920 x 1080 screen
10-point projected capacitive touch
802.11 b/g/n
Android and Windows based mirror or docking modes
So by the sound of it you get a display that when you connect it to your wifi network and you connect your phone or tablet to the same network you can launch a variety of screen modes. It sounds like a great idea if you could use this as your normal desktop monitor then hit a button and swap into phone sync mode it would be a really useful piece of kit. Both in the office or at home.
Hopefully this will make it's way to the UK. Where Viewsonic products tend to be announced and never really appear.
Source – Tom's guide