Whilst on the way home tonight an email from Three popped into my inbox with some interesting information about how their network handled the New Year celebrations all around the UK with some pretty amazing stats
In 2010 on 31st December Three handled 14TB of data. In 2011 that jumped to a massive 80TB!
1st January 2010 the network handled 14TB of data which rose to 74TB in 2011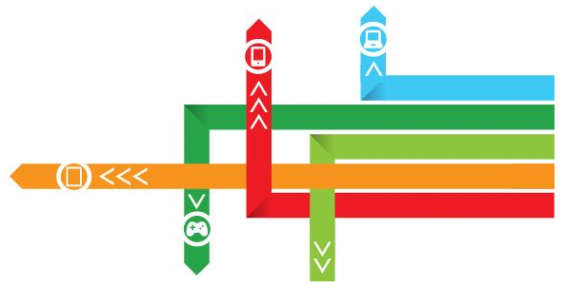 Over on the Three Blog they posted the full information found below:
It's New Year's Eve – you're heading out to celebrate the festivities with friends and family. You've got your keys, your wallet and of course, your smartphone. The clock chimes midnight, and after a minute or two of (tuneless!) Auld Lang Syne, phones are out and heads are down as you're drawn into the virtual well-wishing taking place in the palm of your hand.

Maybe it's me, but I seemed to notice it even more this year – the friends and family that I spent New Year's with couldn't leave their phones alone. From Twitpics of fireworks, to Facebook wall posts wishing people all the best, my nearest and dearest certainly took advantage of being linked in to the wider world through their 3G connections.

And it appears we were on trend. Across the whole of the UK we saw an incredible 600% increase in the smartphone data travelling across our network compared to New Year's Eve 2010.

On the 31st December '10 we recorded a huge 14TBs (terabytes) of data being used on Three. In 2011, that leapt to a staggering 80TBs of data. In real terms, that's the equivalent of almost 21 million MP3 tracks or roughly 118,000 movies being downloaded onto smartphones in the UK in just 24-hours.

And it didn't stop there! You continued using data through to New Year's Day, with 74TBs used compared to 14TBs the year before.

Facebook was one of the most popular services as people rung in the New Year, with a 20% jump in traffic between midnight and 1am.

There's a lot to look forward to in 2012. I can't wait to hear your thoughts on the new smartphones that'll be hitting the market to help you make the most of the apps and internet services that have emerged in 2011 – and all safe in the knowledge that with all-you-can-eat data you can use them as much as you like.

Happy New Year!
Link: Three Blog