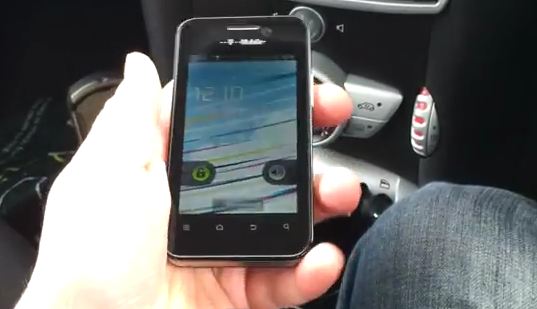 It's quickly turning into another big "review day" here at Coolsmartphone. Next up is this, the T-Mobile Vivacity. We've actually already reviewed this a few weeks ago but I've got one right here and figured that you'd like a video overview too.
The T-Mobile Vivacity is actually built by ZTE and is known as the "Crescent" or "Blade S". We're likely to see more from ZTE at Mobile World Congress this year and they've been really keen to push into the UK and Europe.
So here, for just £99.99 with a £10 top-up, is the Vivacity. There's a 5 megapixel camera at the back, a VGA one up front, 800MHz CPU, 3.5″ capacitive screen, 3G connectivity, GPS, WiFi, FM Radio, Bluetooth and a 2GB microSD card.
Link – T-Mobile – Full Review