Can you remember the fuss / excitement about the OLPC project? OLPC or One Laptop Per Child are a US based non profit organisation who provide laptops for children in the developing world. They sort of triggered off the boom in netbooks.  Their initial cheap laptop made a lot of manufacturers realise that a small laptop could easily be made cheaply and that people would actually buy them. OLPC are due to announce a super cheap at CES that will intended for the developing world. It will be called the XO 3.0 tablet.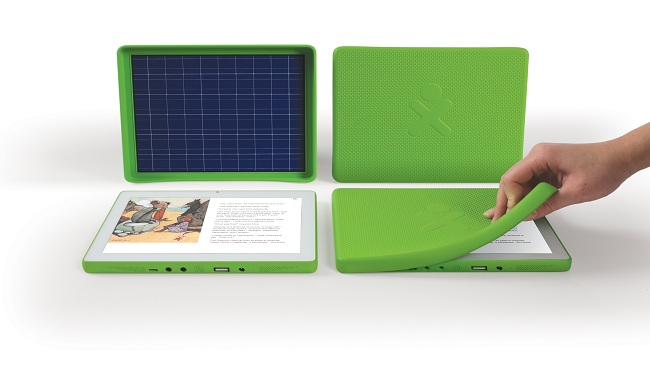 It is a pretty basic spec
Rugged exterior
8-inch screen with 1024 x 768 resolution
Marvell 1GHz PXA618 processor
Android or the Linux-based Sugar OS
Standard touchscreen or a Pixel Qi screen
Will trigger a influx of cheap well made tablets in the same way as the netbooks several years ago? I doubt it, we already have a healthy range low, mid and top end tablets to spend our money on. It is just interesting to see where this sort of company are taking tablet technology. Especially as the XO 3.0 tablet will probably have a solar panel charger and a wind up handle to manually charge it up as well.
Source – Into Mobile