Lord knows what's going on now. We thought originally that Sony Ericsson were teasing us with a possible Windows Phone, then we changed our minds and figured that it was probably the Android-powered Arc HD which would make an appearance at CES.
Now, with this further image posted on the Sony Ericsson German Facebook page we're suddenly on the other side of the fence again. Hmm.. it's a lady.. she's stood in front of a monochrome sign, on the Metro.. seems a bit Windows Phone-ish to us. Heck, perhaps we're going a bit nuts. I tried zooming in for more clues but my wife called me a perv, so I'll open the floor to you guys..
Update – OK, our mates from LandOfDroid (who we'll have to buy a pint for at Mobile World Congress) reckon it's the Xperia Ion, AKA the LT28at AT&T Android phone. That's the one with a 13 megapixel camera. Yes, 13 – we've not missed a dot. It also has a HD 720p camera, WiFi and a 4.55″ display. That one, though, should be heading to AT&T in the US, so how come Sony Ericsson Germany are promoting it?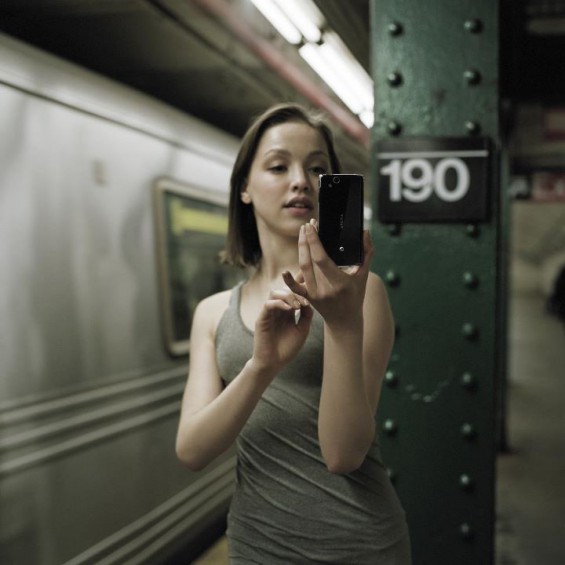 Link – Facebook Germany
Credit – Grandmaster Flash