Come on, it's not the end of the sales yet. Look at the guys at DFS, they only have one week in the year when their sale isn't on 🙂
Anyway, the people at Very are having a sale. They've reduced the price of many Acer tablets…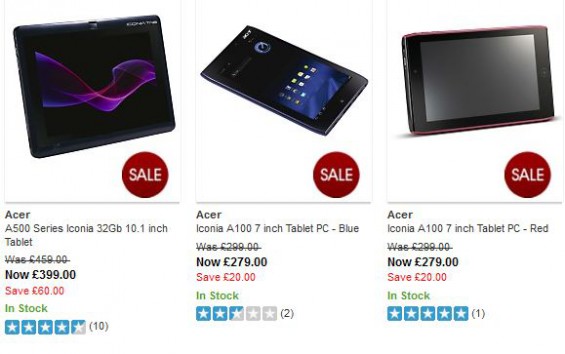 .. but Andrew Farquhar has pointed out a rather good price on an Acer tablet which isn't in the sale but is available for delivery after February 20th. Huzaar !!! It's the all-new Acer A200 tablet that got announced last month and this one should (repeat, SHOULD!) have Android 4.0 (ICS) out of the box.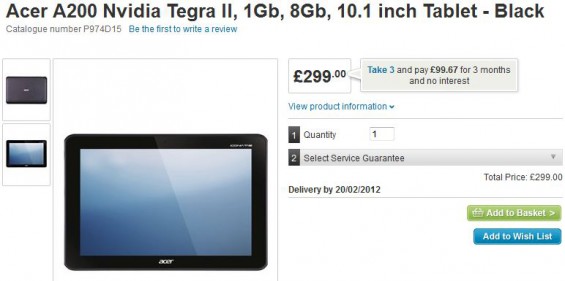 Right, specs. CPU, NVIDIA Tegra 2 Dual Core 1GHz CPU, two cameras – 8 megapixel and 2 megapixel, 10.1″ WXGA 1280×800 capacitive screen, WiFi, Bluetooth, GPS, microSD, DLNA and 3.5mm audio port. There's more details here.
If you haven't got the £299 you can always try their 3 month finance thing for £99.67 a month and no interest.
Links – Acer A200 @ Very.co.uk – Earlier story
Credit – Andrew Farquhar