Orange have added the new Nokia Lumia 710 to their coming soon range with January looking the most hopeful for this new Windows Phone from Nokia.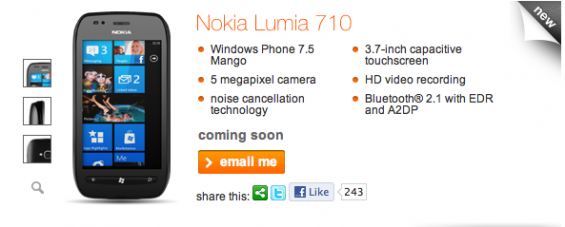 Orange are only showing that this will be available on PAYM (Pay Monthly) contracts there is no word on if a PAYG option will be available so we will have to wait until nearer launch to find out.
The 710 is the younger brother of the 800 and features a lower resolution camera and different design but should be at a lower cost too.
More information once we have it.
Link: Orange Coming Soon