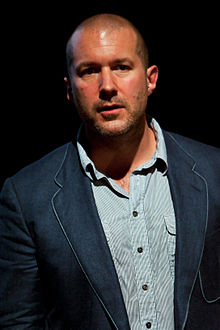 Designer of many Apple products, Jonathan Ive, has today received an honorary knighthood and can call himself Sir Jony. Jonathan has been the principle designer of the PowerBook G4, MacBook, unibody MacBook Pro, iPod, iPhone and the iPad.
He was born and raised here in the UK and actually attended school just a few miles from me at Walton High in Stafford. Speaking to the BBC, he said..
I am keenly aware that I benefit from a wonderful tradition in the UK of designing and making.

I discovered at an early age that all I've ever wanted to do is design.
Link – Wikipedia