So, after this post from Leigh, some of you might be considering purchasing this phone.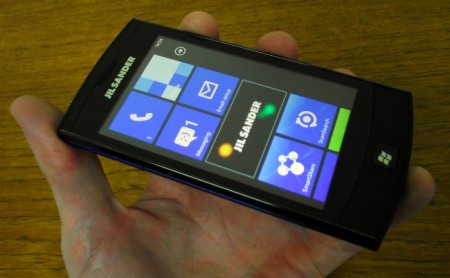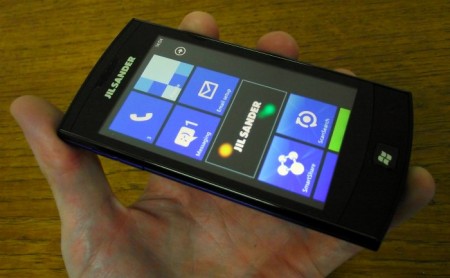 We have one of these in the house, so I thought I'd share with you my first impressions.
The phone seems to be a slightly remodelled version of the LG Optimus 7. A first generation Windows Phone handset, but this doesn't matter. I shall explain why…
Specifications imply this should be a relatively slow affair, but Windows Phone OS seems to do a very good job with comparatively mid-range specifications. In every day use, it's very fast. My wife has changed from an iPhone 4 to this handset, and loves it. The Windows Phone OS is brilliantly different from anything else, yes the app store has a bit of catching up to do still, but that's happening fast, and the main applications (at least the ones I use) are all there.
The phone itself has a good build quality. It's not as premium as the adverts suggests, but good nonetheless. There is quite a lot of plastic, but it's solid in the hand and feels good.
The included headphones sound great, have a good microphone, and a button so you can skip tracks without taking the phone out of your pocket. Also, the Windows Zune software is a pleasant change from iTunes. It too, looks lovely and is extremely easy to use.
The camera isn't brilliant (for more details, just see reviews of the Optimus 7, as I'm sure it's the same hardware) but the OS is pretty, fast and catching up quickly.
£150 doesn't get you very much in the phone market these days, but this phone is terrific value for money.
If you want to know anything specifically in the meantime, you can use the comments below!